10KTF
10KTF is a limited collection of items crafted by Wagmi-san to go along with generative art NFTs. It gives collectors the ability to curate unique digital assets by creating one-of-a-kind shoes, apparel, or other goods in the spirit of their avatar.[1]
The Story
Wagmi-san, a world-renowned craftsman known for his finest gilded accessories, recently opened a shop in New Tokyo called 10KTF.

Wagmi-san can create accessories for Apes, Cats, Robots, Loots, or whatever else he's in the mood for on any given day. He primarily produces objects for customers who own parent NFTs because he's such a man of honor. His accessories are one-of-a-kind digital items that will be produced only once.

It's a wonderful life. However, he must continue to pay for security in order to keep his shop open. It's preferable to the alternative. He can't let that happen again after what occurred last summer.[2]
Overview
Each item available on 10KTF requires that the user owns the corresponding parent NFT in order to create. For example, for Ape High Tops, only owners of a Bored Ape can create and mint an Ape High Top. Moreover, only one Ape High Top can be minted for each Bored Ape so there can be at most 10,000 Ape High Tops created, one for each corresponding Bored Ape.[3]
After its launch on September 17, 2021, 10KTF NFTs were sold 3017 times in the last 7 days. The total sales volume for 10KTF was $2.52M. The average price of one 10KTF NFT was $833.9.[6]
10KTF utilizes a purpose-built ERC-721 compatible smart contract to enable users to directly mint derivative NFTs from their existing NFTs.
10KFT smart contract ensures that only the current owner of the NFT is able to create the derivative NFT and that only one NFT is minted for each corresponding parent NFT.[4]
Uniqueness: Each 10KTF item is unique (1 of 1) and corresponds one-to-one with the parent project NFT. So for a 10k project, there are only at most 10,000 variations of the item and only one of each variation available. Currently, 10KTF items are purely digital.[5]
On the 6th of August 2022, 10KTF released the first mint specifically targeted to "Badge", aka people who participated in missions in the Battle Town and $APE holders. Badge holders can invite others and get a new recruiting Badge.[7]
10KTF Mint
In addition to the 10KTF collection, Wagmi-san's customers that hold 10KTF Stockroom tools and materials can now use them to craft blank items. Blank items can be used to create their desired derivative NFT. Wagmi-san can currently craft 10KTF blanks into finished accessories for the following 16 collections:[8]
Moonbirds
Nouns
Forgotten Runes Wizards Cult
World of Women Galaxy[7]
Notable Sales
On April 24, 2022, Mutant Daypack #9527 sold for 36.69 ETH (~$108,000 as of the time of sale) on OpenSea.[9][10]
On April 14, 2022, 0N1 High Tops #473 sold for 13 ETH (~$40,000 as of the time of sale)[11][12]
On April 12, 2022, Mutant Daypack #488 sold for 9.9 ETH (~$30,000 as of the time of sale)[13][14]
See something wrong?
Report to us.
10KTF
Did you find this article interesting?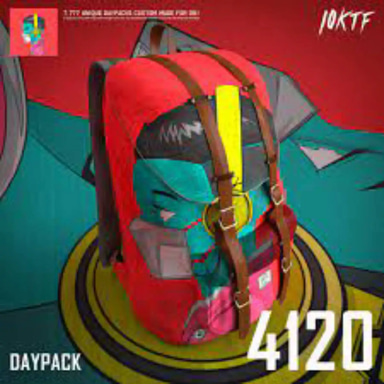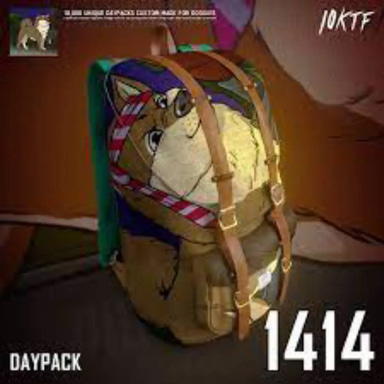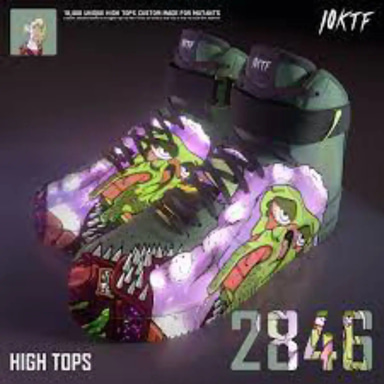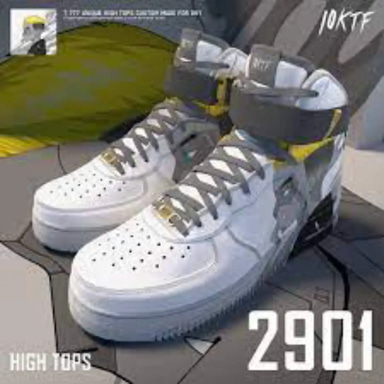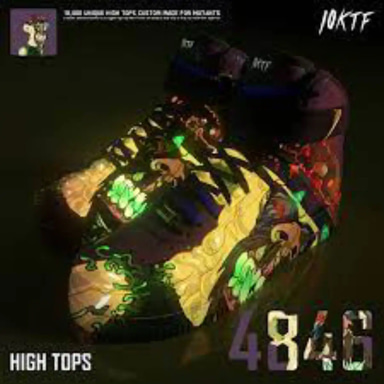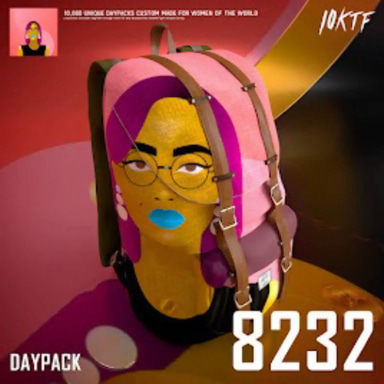 REFERENCES
[6]
Undervalued: 10KTF
Sep 15, 2022
[7]
Everything You Need to Know About Wagmi-san
Sep 15, 2022
[8]
Wagmi-san on Twitter
Sep 15, 2022
[10]
Mutant Daypack #9527 on OpenSea
Sep 15, 2022
[12]
0N1 High Tops #473 on OpenSea
Sep 15, 2022
[14]
Mutant Daypack #488 on OpenSea
Sep 15, 2022