GateChain
GateChain Token is a public blockchain specialized in asset security. The on-chain secure account and lazy recovery features are designed to provide blockchain asset security even after the private key has been hacked.
Overview
GateChain Token was founded by COO Wassilios Lytras, and Thomas Kofler on April 30, 2016, is located in Zürich, Switzerland is a public blockchain dedicated to the security and exchange of blockchain assets. New-chain-safety accounts and specially-delayed-recovery features ensure the security of blockchain assets even after a leak or personal damage.
GateChain has come up with a trading finance solution with a customized network to connect participants in the trading ecosystem. Their blockchain-based solution can significantly reduce processing time and costs while increasing the money flow of transactions.
It is a revolutionary latest generation public blockchain focused on on-chain assets and customized exchange security. With its unique Vault account, technology, and supporting transactions model design, GateChain has implemented a secured clearance mechanism to solve the problem of stealing lost assets and private keys. It also supports decentralized trade and transfer chains, among other core applications. Compared to traditional blockchains such as Bitcoin and Ethereum, GateChain focuses on the security of the asset chain and creatively proposes a number of novel concepts such as standard accounts, Vault actions, Retro accounts, overcrowding, calendar hours, address types, transaction types, etc.[1][2]
Technology Used
According to BuiltWith, GateChain Token is actively using two technologies for its websites. These include DigiCert SSL and Metanet Software.[3]
DigiCert
The SSL certificate from DigiCert protects the server without restrictions with the most powerful encryption and authentication available.
Metanet
Metanet is a well-known network, global system, and commercially related online data.
Features of GateChain
Safe Account: on-chain-safety-account-secure, on-chain assets from hackers.
High-Speed Blockchain: One-second block and immediate block result.
Fund Recovery: Customizable-Time-Daley. Refund on-chain assets after you forget your personal key.
Cross Chain: Easy blockchain token issuing with the cross-chain transfer.
Proof of Stake: Low energy consumption, low inflation benefits for owners.[4]
Swap
Gatechain is compatible with most mainstream DEX transaction aggregators, users can experience easy swap between different chains and platforms.
GateBridge
GateBridge is an asset bridge between the most popular blockchains based on EVM. It enables fast and safe asset transfer, and pioneered the mechanism 'Cross-chain Liquidity Mining'.
Farming
Liquidity Provider can get transactions fee distribution, and stake LP tokens getting rewards.
HipoDeFi
HipoDeFi is your one-stop shop for all DeFi needs. A platform that collates real-time data on every DeFi project, allowing users to compare exchange ratios, yields, loans, and interest rates.
Users can discover new investment opportunities and access them directly through HipoDefi's fast & user-friendly UI, with no added fees.
GateChain Team
GateChain has one current team member, board members, and advisors, the current team members are headed by COO Wassilios Lytras and the Board members and Advisors are led by Thomas Kofler the founder of GateChain. There is no information about both at the moment, either they had experienced on a past well-known project.[5]
Tokenomics
The price of Gatechain Tokens today is around $ 0.620955 with a 24-hour trading volume of $ 18,065,011. GT prices are up 0.7% in the last 24 hours. Has a power source of 190 Million coins and a maximum source of 300 Million coins. Gate.io is currently the most active trade.[6]
GateChain Token's Partners
Gatechain is a Zurich-based startup that uses blockchain technology to provide financial solutions for trading in a customized network that allows connecting all participants in the trading ecosystem. The organization has two partners, Gate.io and wallet.io.[7]
Investors/Funding of GateChain Token
GateChain has one investor, Kickstart Accelerator incubator/Accelerator which is located in Zurich, Switzerland participating in the round seed.[8]
See something wrong?
Report to us.
GateChain
Did you find this article interesting?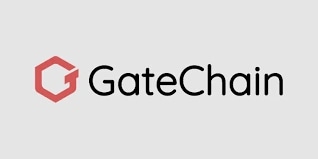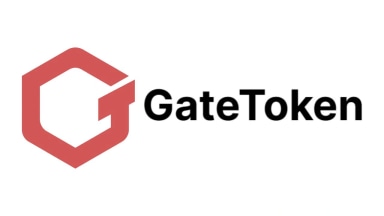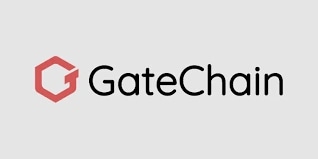 REFERENCES
[1]
Overview of GateChain
Aug 26, 2022
[2]
Overview of gateChain II
Aug 26, 2022
[3]
Company's decription
Aug 26, 2022
[4]
Features of gateChain
Aug 26, 2022
[5]
GateChain team
Aug 26, 2022
[6]
GateChain Tokenomics
Aug 26, 2022
[7]
Gatechain Token's partners.
Aug 26, 2022