TwelveFold
Twelvefold is an experimental 300-piece collection from Yuga Labs on the Bitcoin blockchain. The generative pieces were crafted by Yuga Labs' Chief Content Officer Figge. [1]
Overview
On February 28th, 2023, Yuga Labs announced the imminent launch of their new NFT collection, the TwelveFold, which is a Bitcoin Ordinals collection. The auction for this unique art system, which features a base 12 grid and pays tribute to the data mapping of Bitcoin, was set to take place within a week of the announcement. Each of the 144 points on the grid displays a shiny ball of color in differing sizes. Prospective bidders received a 24-hour notice before the auction, with Bitcoin being the token for bidding and an empty BTC address required for artwork ownership. The TwelveFold collection is said to incorporate a blend of highly-rendered 3D elements as well as hand-drawn features that use manual ordinal inscriptions. [2][3]
Auction
A total of 288 TwelveFold ordinal inscriptions were available in the auction. 12 TwelveFold inscriptions were held back for contributors, donations, and philanthropic efforts. The TwelveFold auction opened on March 5th, 2023, and closed approximately 24 hours later on March 6th, 2023. The results of the auction are finalized based on the last completed block before 3pm PT on March 6th.[7] The minimum bid amount is 20,000 satoshis, which is approximately $5 USD as of March 5, 2023. Once a bid is sent, it cannot be canceled, withdrawn, or decreased, but still can be increased. Anyone is able to participate unless Yuga Labs is prohibited from issuing a refund or transferring the inscription due to sanction law (e.g. to persons residing in Cuba, Iran, North Korea, Russia, Syria, or Ukraine).[8]
In order to participate in the auction, users needed two Bitcoin wallet addresses: one wallet address should contain the Bitcoin they wish to use to place a bid, and the other self-custodied, Taproot-enabled empty wallet address to receive the NFT. Those who did not win a spot in the top 288 had their Bitcoin returned to their receiving address (their ordinal inscription wallet). Bids made with a custodial wallet owned by a third party like Coinbase, Binance, Kraken, etc., were not able to receive refunds.[7]
Winning bidders are to receive their TwelveFold ordinal inscriptions within one week of the end of the auction.[7] The inscriptions are to be sent following the leaderboard order. Meaning, the #1 winning bid will receive TwelveFold 1/300, the #2 bid will receive TwelveFold 2/300, and so on.[8]
Ordinals
Ordinals are a new form of NFTs that can be permanently inscribed into a single Satoshi, the smallest unit of Bitcoin. The Bitcoin Taproot upgrade in November 2021 made it possible to create programmable and smart contracts on the blockchain, thus enabling the concept of Ordinals. Unlike traditional NFTs, Ordinals are referred to as "digital artifacts" in the official documentation. The popularity of Ordinals has surged in 2023, with over 200,000 inscriptions on the blockchain, according to Dune Analytics. Yuga Labs sees Ordinals as more than just another crypto craze and is optimistic about the future of digital artifacts on the Bitcoin blockchain. In contrast to the Ethereum NFT ecosystem, the infrastructure and tooling around Ordinals on Bitcoin is still in its early stages and has yet to evolve in similar ways. Nevertheless, Yuga Labs is excited about the future of ordinal inscriptions and what it holds for the world of digital artifacts on Bitcoin. [4][5][6]
"We expect this technology and the ecosystem around it to evolve and become more sophisticated over time, however, we don't expect it to evolve in the same ways other blockchain NFT ecosystems have."
See something wrong?
Report to us.
TwelveFold
Did you find this article interesting?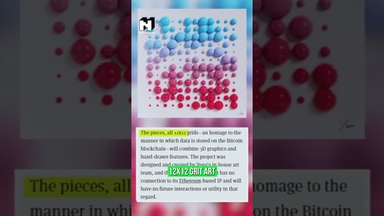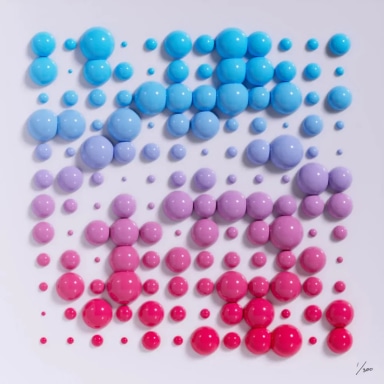 REFERENCES
[1]
Forkast on TwelveFold
Mar 3, 2023
[2]
Yuga tweeting announcement
Mar 3, 2023
[3]
Yuga details on twelvefold
Mar 3, 2023
[4]
Cryptopotato on ordinals
Mar 3, 2023
[5]
Cryptopotato on TwelveFold
Mar 3, 2023
[6]
Beincrypto on TwelveFold
Mar 3, 2023