Grayscale
Grayscale Investments is a cryptocurrency investment firm based in New York City founded in 2013 by the Digital Currency Group. The firm provides investment exposure to the developing digital currency asset class. [1][2]
Overview
Grayscale is a subsidiary of CoinDesk's parent company Digital Currency Group that focuses on transparency, regulatory compliance, and providing investment products. The Grayscale product portfolio is organized around a four-step lifecycle designed to ultimately transition products into exchange-traded funds (ETFs). These products are situated at different lifecycle stages based on their launch dates. Grayscale initiates products through private placements, providing accredited investors access to digital currency exposure. Grayscale also pioneers the public quotation of unrestricted shares from private placements, enhancing liquidity for investors and offering accessibility through brokerage accounts. The company's SEC-reporting funds, surpassing standard reporting and ensuring transparency, contribute to its goal of facilitating conversions to ETFs. [11][13]
Investors can access Grayscale's offerings through private placements or public quotations, depending on the product's lifecycle stage. Private placements are available to accredited investors with minimum investment amounts, while public quotations allow all investors to access Grayscale products through brokerage accounts without minimum investment requirements. This investment approach provides exposure to the digital economy without the need for direct token ownership and management. [13]
History
In January 2019, Grayscale launched "Stellar Lumens Trust," the ninth such investment trust that Grayscale offers. The XLM trust joined those for Bitcoin, Ethereum, Bitcoin Cash, Ethereum Classic, Horizen, Litecoin, XRP, and Zcash.
According to the company's research published on December 3, 2018, the total Bitcoin holdings for Grayscale as of December was 203,000 Bitcoins and when compared to the 17.4 million BTCs in circulation it controls over 1.16% of the total Bitcoins.
Around early August 2020, they launched one of the biggest advertising campaigns within the cryptocurrency space, airing thirty-second ads on various major networks. [3]
As of September 30th, 2020, Grayscale holds over $5.9 billion in assets under its management platform. [4]
On October 14, 2020, Grayscale announced its best quarter to date, with over $1 billion raised. They have raised a total of $2.4 billion since the beginning of the year. [5]
As of mid-November, 2020, Grayscale has over $10.4 billion in assets under management. [2]
Investment Products
With over $5.9 billion in assets under Grayscale's management, the company has a variety of investment products.
Digital Currency Products
Single Asset
Diversified Products
Grayscale Decentralized Finance Fund
Grayscale Digital Large Cap Fund
Grayscale Smart Contract Platform Ex-Ethereum Fund
Grayscale Future of Finance (GFOF)
Grayscale Future of Finance (GFOF) is an exchange-traded fund (ETF) designed to invest in enterprises and technologies that are influencing the "future of finance." GFOF aims to offer investors exposure to forward-thinking businesses that play a significant role in transforming the financial landscape and fostering the growth of the digital economy. [13]
Financial Foundations
This category encompasses companies that contribute to the foundation of the digital economy, including asset managers, exchanges, and brokerages. These entities play a pivotal role in enabling the functioning of the digital economy.
Technology Solutions
GFOF also targets companies that provide technological solutions vital for facilitating the digital economy's operation. These businesses are engaged in data management and transaction processing, key components for the efficient functioning of the digital economy.
Digital Asset Infrastructure
Within this sector, GFOF invests in companies directly engaged in activities related to mining, energy management, and other tasks that underpin the digital asset ecosystem. These enterprises are essential for supporting the infrastructure necessary for the digital economy's growth.
Advertising
To legitimize the cryptocurrency space to the masses, Grayscale launched one of the industry's most prominent advertising campaigns. The ad campaign consists of commercials airing on CNBC, MSNBC, FOX, and Fox Business within the US. The company's first ad began to air on August 10, 2020.[6] The thirty-second commercial shows how currency has evolved throughout the thousands of years that currency has existed, starting with 'shells and metals to eventually paper money. The commercial makes the point that it is time for digital currency to step in, and begin using alternatives to paper money.[7] The commercial is close by listening to the firm's nine cryptocurrencies that it supports, including Bitcoin, Ethereum, XRP, Bitcoin Cash, Litecoin, Stellar, Ethereum Classic, Zcash, and Horizen.[8]
GBTC Lawsuit
Grayscale Bitcoin trust, under the ticker GBTC, is the world's biggest publicly traded bitcoin fund.
On June 29, 2022, senior Legal Strategist, former U.S. Solicitor General, and partner at Munger, Tolles & Olson, Donald B. Verrilli, Jr., filed a petition for review with the United States Court of Appeals for the District of Columbia Circuit on behalf of Grayscale, challenging the decision by the Securities and Exchange Commission (SEC) to deny conversion of Grayscale Bitcoin Trust (BTC) (OTCQX: GBTC) to a spot Bitcoin ETF.
The SEC rejected Grayscale's application, citing concerns about market manipulation, the role of Tether in the broader bitcoin ecosystem, and the lack of a surveillance-sharing agreement between a "regulated market of significant size" and a regulated exchange, echoing concerns the regulator has expressed for years in rejecting other spot bitcoin ETF applications.[9][10]
GTBC wins SEC Lawsuit
On August 29, 2023, GBTC secured a legal win against the United States Securities and Exchange Commission (SEC) in its endeavor to transform its OTC GBTC application into a listed Bitcoin ETF. According to court documents filed on that date, U.S. Court of Appeals Circuit Judge Neomi Rao ruled favorably for Grayscale by granting its review petition and overturning the SEC's prior denial of the GBTC listing application. This decision came after Judge Rao had pointed out the SEC's lack of explanation for its stance. However, it's important to note that this court order does not guarantee the automatic listing of a Grayscale spot Bitcoin ETF. [12]
In response to the court's ruling, Michael Sonnenshein, CEO of Grayscale Investments, took to Twitter to state that the company's legal team is currently in the process of actively reviewing the court opinion.
"The D.C. Circuit ruled in favor of Grayscale in our lawsuit challenging the SEC's decision to deny $GBTC's conversion to an ETF! Thank you to everyone who has been on this journey with us, especially our investors. We are grateful for your support and encouragement. Next up: our legal team is actively reviewing the Court's opinion." - Michael Sonnenshein, CEO
This legal victory followed a sequence of events. On June 29, 2022, the SEC turned down Grayscale's proposal to convert GBTC into a spot ETF. In response, the following day, Grayscale's senior legal strategist, former U.S. Solicitor General Donald B. Verrilli Jr., filed a petition for review with the United States Court of Appeals for the District of Columbia Circuit. During this time, Grayscale CEO Michael Sonnenshein expressed deep disappointment and strong disagreement with the SEC's decision. [12]
See something wrong?
Report to us.
Grayscale
Did you find this article interesting?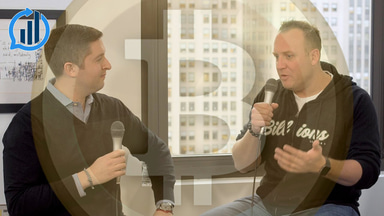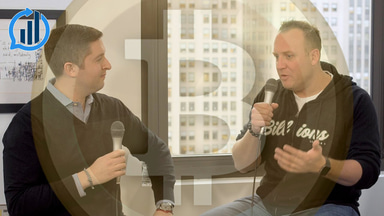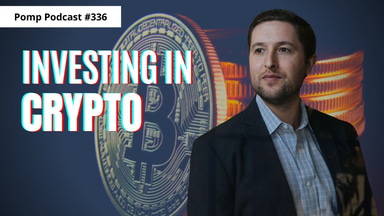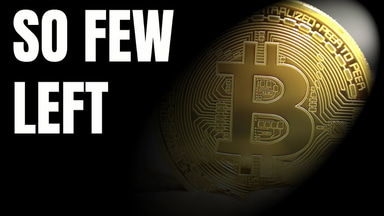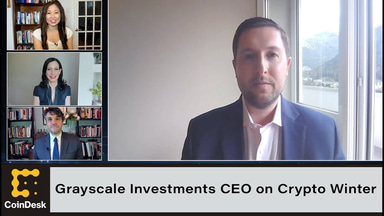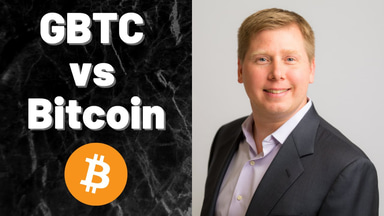 REFERENCES
[12]
Cointelegraph on lawsuit win
Aug 29, 2023