Bond Protocol
Bond Protocol is a permissionless system that enabled the creation of Olympus Pro-style bond markets for any token pairs. Bond Protocol was launched on July 15th following the success of Olympus DAO's bond service Olympus Pro Their mission is to be a credibly neutral permissionless platform that is solely focused on providing Bonds-as-a-Service to meet the needs of the DeFi community. [2]
Main Features
Bond Protocol offers innovative features that differentiates themselves from other Bond Protocols such as:
Permissionless: Anyone can create a bond market to sell Payout Tokens for Quote Tokens
Composable: Bond purchasers receive Bond Tokens (tokenized bonds) that represent their positions which allow for the creation of secondary markets
Modular: Unified contract architecture enables easy creation of new bond assets and auction interfaces to be plugged into the system. [2]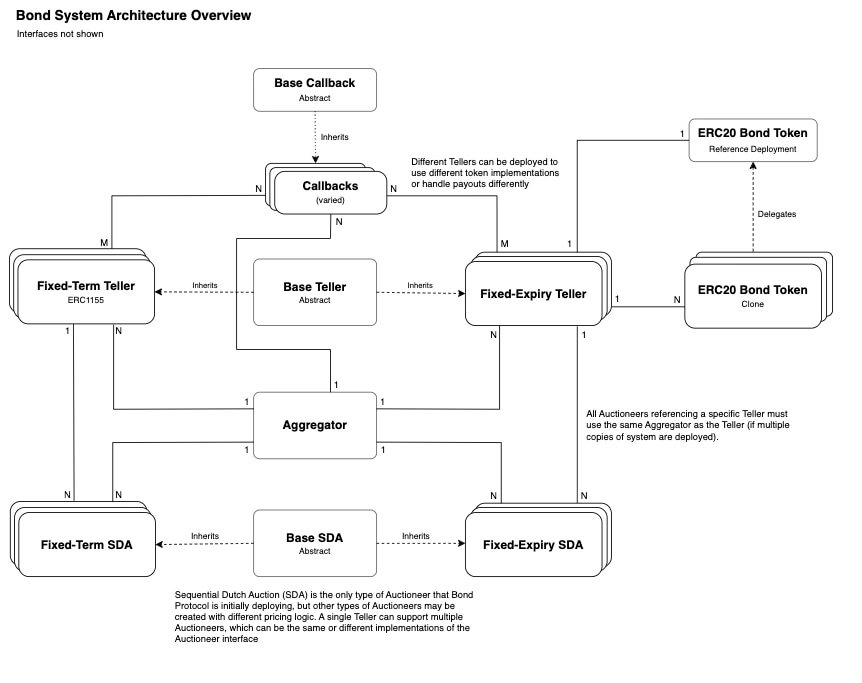 Bond Issuers
As of February 2023, Bond Protocol has seen over $24,000,000 Total Bonded Value as of writing along with over 1000 bonds. [3] Issuers include:
See something wrong?
Report to us.
Bond Protocol
Did you find this article interesting?