Layer2DAO
Layer2DAO is a decentralized autonomous organization (DAO) focused on driving the adoption of the Layer2 (L2) Ethereum ecosystem.
Overview
Layer2DAO was launched with a total supply of 1,000,000,000 L2DAO tokens. On January 30th 2022, they took their first step of their roadmap and released an airdrop, claimable until February 28th 2022. [1][2]
Layer2DAO aims to expand the Ethereum L2 ecosystem and boost L2 ecosystem projects. Layer2DAO uses its treasury to invest and partner with high-impact L2 protocols, serving as a diversified treasury for DAO members looking to gain exposure to the L2 ecosystem growth. The protocol also engages in liquidity provisioning, NFT creation, and many other activities that create value and perpetually place proceeds back into the DAO. Layer2DAO also provides incentives for users to move their funds to L2s, modeled after other protocols' successful incentive programs. [3]
Tokenomics
The $L2DAO token serves as the native token for Layer2DAO. This token grants its holders the ability to take part in governance decisions for the DAO. As Layer2DAO expands and diversifies, the utility of the native $L2DAO token will increase to satisfy Ethereum Layer 2 community. [4]
Treasury Management
Spending
The treasury management of Layer2DAO is focused on attracting new contributors and rewarding core contributors through the establishment of grant programs and committees to decide on future spending. [6]
Diversification
Diversifying the treasury is a priority as it is currently held entirely in the native tokens. Ways to diversify include swapping a portion into stablecoins or exploring token swaps with other treasuries. [6]
Borrowing
The treasury may include debt instruments in the long-term, with the cheapest option being loans secured by a loan protocol, but this is not currently feasible. [6]
Reporting
To maintain transparency, financial statements and disclosures will be produced and a committee will be established to report on Layer2DAO's activities on a quarterly basis. [6]
Governance
Layer2DAO is governed by the xL2DAO token, a locked version of the protocol's native L2DAO token. This token grants DAO members and the community the power to guide and govern the DAO in shaping the Ethereum layer2 ecosystem. The xL2DAO token will eventually enable active participation in a distributed voting platform for resource allocation which will be used to distribute funding and rewards. Members of the protocol will be selected and rewarded for building awareness and a strong community for multiple launched projects. To balance community governance and efficient decision making, token holders will elect trusted members to committees with mandate and funding approval authority to avoid bottlenecks in micro-decisions and prevent front-running of investment decisions through public voting. [5]
Staking
Staking in Layer2DAO allows members to earn a proportional share of xL2DAO. This is done by locking up L2DAO tokens for a certain period of time, with longer lock-up periods resulting in a higher proportion of xL2DAO and larger percentage claim and voting power. 25% of fees generated from non-L2DAO assets will be converted to ETH and sent to the vault for stakers to claim. [9]
To participate in staking, users must lock up their L2DAO tokens for a specific period of time, ranging from 2 weeks to 2 years. Locking can only be done on Thursdays, and once the tokens are locked, they cannot be unlocked until the lock-up period expires. As the unlocking date approaches, the balance of xL2DAO decreases linearly. xL2DAO is non-transferable and users can only have one share of L2DAO locked at a time, meaning users are not allowed to lock a portion of L2DAO for a year and another for 5 months simultaneously for example. Instead, stakers are allowed to extend their locked period at any time with 2 years as the upper limit. [9]
Optimism Funding
On May 4th 2022, Layer2DAO received a 300,000 OP allocation to be used to grow the Optimism ecosystem. Layer2DAO plans to use part of this allocation to incentivize high-impact Optimism protocols through the creation of the L2StateOfMind project, also known as the OPincubator. One of the first high-impact projects selected for this initiative was Thales Protocol, for which the Layer2DAO provided 27,500 OP to as well as featuring Thales on their discord to boost adoption. Additionally, there are plans to sell NFTs for OP tokens, with the aim of making the first round of voting economically neutral for early adopters such as the Galxe campaign launched on November 17th 2022. Layer2DAO also plans to award six successful projects 27,500 OP each over six separate funding rounds, with the goal of incentivizing early adopters to participate and vote in these projects. [10]

Liquidity Pools
Layer2DAO has allocated 10% of total L2DAO tokens minted equivalent to 100,000,000 tokens to liquidity pools. The pools currently available are:
L2DAO/USDs
L2DAO/WETH
L2DAO/OP
Sushi LP Farm (inactive at the time of writing)
L2D4
On January 14th 2023, L2D4, a community pool composed of 4 major stablecoin protocols, Frax Finance, Alchemix, Sperax and Forcenet, was deployed by Layer2DAO on the automated market maker (AMM), Saddle Finance. L2D4 was launched on the Arbitrum network and will allow users to provide liquidity in return for rewards from all four stablecoin protocols. [7][8]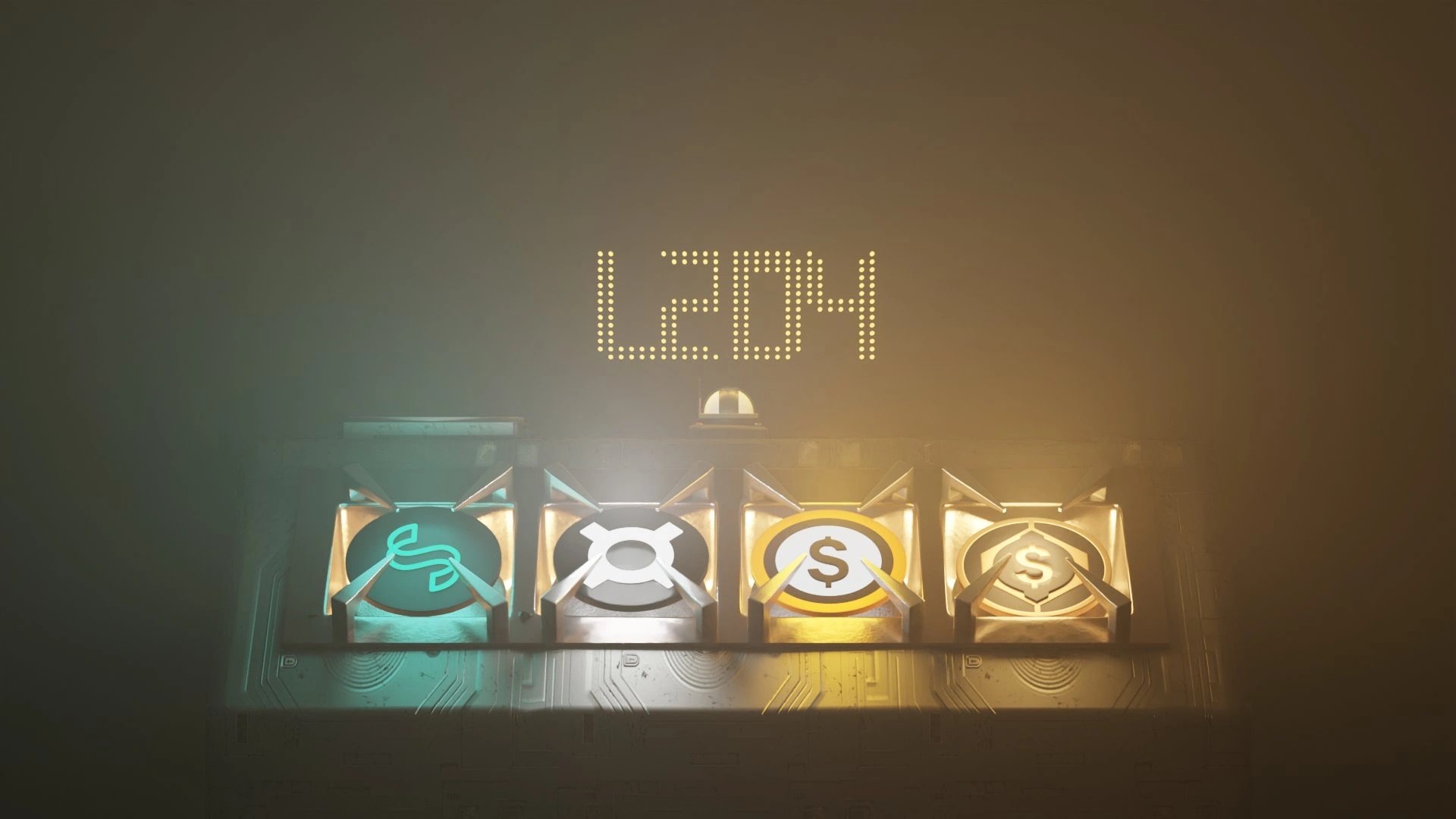 In celebration of the launch of L2D4, an NFT giveaway was released on NFT platform, Galxe for anyone who followed all 6 protocols involved in the 4 pool.

.L2 Domain Names
The partnership between Layer2DAO and Punk Domains aims to support the growth of the Ethereum layer 2 ecosystem by expanding the use of L2 solutions and investing in related projects. One of the key offerings of Punk Domains is the ability to mint custom domain names using the .L2 Top Level Domains (TLD). This allows users to register web3 native domain names that live on L2 chains, such as Arbitrum, Optimism, and Gnosis Chain, but can be used across the entire web3 ecosystem, similar to the popular .ETH domain names. This offers an alternative to the Ethereum Name Service (ENS) which, while popular, can come with high gas fees on the mainnet. Punk Domains is working with wallet providers and DeFi dapps to integrate their service, making it more widely available for users.

Team
Exosphere: Project management and strategy
Train: Treasury management and partnerships
Weston Nelson: Treasury Management and Strategy
Iz.rael: Community manager
Benita: Moderator
Buck Williams: Application developer
Partnerships
Thales Protocol
Saddle Finance
Acre Finance
Ascension Protocol
Punk Domains
See something wrong?
Report to us.
Layer2DAO
Did you find this article interesting?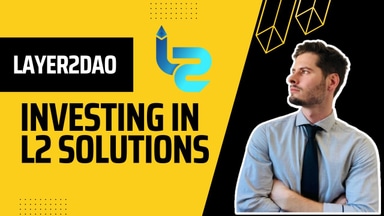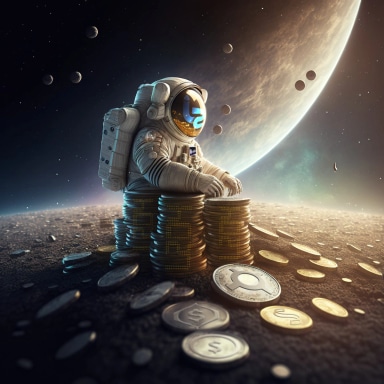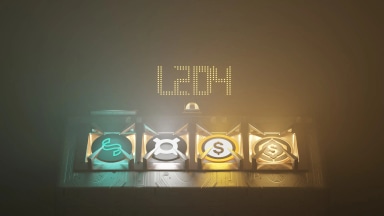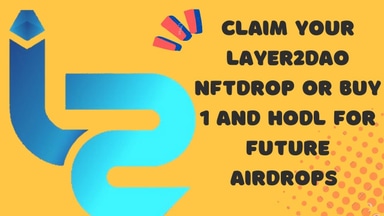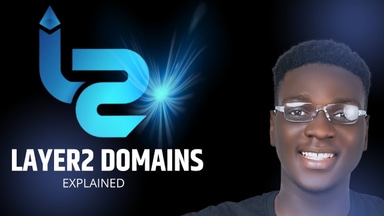 REFERENCES
[1]
icoholder on L2D
Jan 22, 2023
[2]
L2D release annoucement
Jan 22, 2023
[3]
L2D overview docs
Jan 22, 2023
[4]
Tokenomics docs
Jan 22, 2023
[5]
Governance docs
Jan 22, 2023
[6]
Treasury management docs
Jan 22, 2023
[7]
SaddeFinance announcing 4pool
Jan 22, 2023
[8]
SaddleFinance website
Jan 22, 2023
[9]
Revenue sharing on docs
Jan 22, 2023
[12]
Investments docs
Jan 22, 2023