Rollbit Coin
Rollbit Coin (RLB) was launched as an integral part of the Rollbit Lottery, a feature provided by Rollbit, a crypto casino. RLB is the deflationary utility token of the Rollbit ecosystem that can be used to unlock exclusive features and bonuses. [1][2]

Overview
Rollbit Coin was introduced as the reward for the Rollbit Lottery, where RLB stakers are able to enter into a lottery that takes place every 100 bitcoin blocks. In contrast to standard ICOs, RLB was entirely distributed via airdrops, following the practice of using airdrops to promote growth, engage the community, and reward early participants. Initially on Solana, RLB migrated to Ethereum in June 2023, due to performance limitations, aiming to elevate user experience and uphold a rewarding approach. RLB's trajectory has encompassed various stages since inception, including a notable shift in 2023 called the 'Buy & Burn' event, refining the token's deflation mechanism. [3][4][5]
Utility
Increased Rakeback
Rollbit is known for its casino rewards program. By enhancing this approach, RLB holders can increase their rakeback while engaging in casino activities. Rakeback constitutes a percentage of the house edge that users receive with each bet. By holding as little as $100 worth of RLB, players can escalate their rakeback by up to 10%, totaling a potential 15% rakeback. [6]
Reduced Trading Fees
With over $100 billion in total trading volume, Rollbit's crypto trading offers up to 1,000x leverage, optional fee structures, instant trade execution, zero slippage, and social features. Holding RLB tokens presents traders with exclusive fee reductions. The extent of the reduction depends on RLB holdings and the chosen fee structure. [7]
RLB Lottery
The RLB Lottery integrates RLB tokens as entry tickets for cash prize lotteries. Prize pools stem from a fraction of Rollbit's casino earnings. A minimum of 10 RLB qualifies for entry, with more RLB wagered increasing winning prospects. Lottery rounds, synchronized with Bitcoin block times, exhibit two draws: one for the lottery and one for the jackpot. Winners receive prizes in USD, with a maximum of one prize per round and specific distribution ratios. [8]

Prize Distribution
Prizes are distributed to winners as follows:
1st: 20% of the lottery prize pool
2nd: 15% of the lottery prize pool
3rd: 10% of the lottery prize pool
4th: 8% of the lottery prize pool
6th: 6% of the lottery prize pool
7th: 5% of the lottery prize pool
8th: 4% of the lottery prize pool
9th: 3% of the lottery prize pool
10th: 2% of the lottery prize pool
11th to 100th: 0.333% to 0.111% (in increments of 0.00247%) of the lottery prize pool.[9]
Providing Liquidity
As a liquidity provider for RLB trading on Rollbit, users contribute equally balanced RLB and USD pools. Active pools accrue passive income from accumulated trading fees. Users can maintain up to three active pools, each requiring a minimum combined pool size of $1,000. [10]
History
On November 10, 2021, Rollbit initiated its first RLB airdrop, featuring various bonus mechanisms for both existing and new Rollbit users. These mechanisms included retroactive airdrops for crypto and NFT deposits, as well as bonuses for new deposits and wagers. [11]
On November 25, 2021, Rollbit launched the RLB Lottery, providing RLB holders with the opportunity to stake RLB for a chance to win a share of the casino profits. This update also marked the second RLB airdrop, rewarding users for claiming casino rewards. [11]
On November 27, 2021, RLB deposits and withdrawals were enabled, allowing users to move RLB to and from external SOL addresses. However, initial listings on decentralized exchanges saw low trading volumes. [11]
On December 1, 2021, the first RLB Lottery round concluded with substantial prizes, including a rollover of the $395,000 Jackpot. This marked the beginning of the third RLB airdrop, distributing rewards based on Rollbot eye traits. [11]
Starting from December 1, 2021, the RLB Lottery Jackpot exceeded $500,000, a testament to Rollbit's early revenue numbers and commitment to rewarding its holders. [11]
On December 7, 2021, Rollbit introduced changes to the RLB Lottery prize distribution, making it more proportionate by splitting casino profits into periodic and Jackpot prize pools. [11]
On December 24, 2021, Rollbit launched the NFT VIP Pass initiative, aiming to raise platform awareness by airdropping passes to notable ETH addresses. The passes included substantial RLB bonuses. [11]
On December 24, 2021, staked Rollbot holders began claiming RLB as part of the RLB Lottery, further incentivizing participation. [11]
On December 25, 2021, Rollbit surprised users with a Christmas airdrop, distributing over $700,000 and 70,000,000 RLB to those who had made deposits in the previous three months. [11]
On December 29, 2021, Rollbit introduced RLB Lottery Multipliers, allowing participants to increase their RLB wagers based on specific criteria, boosting RLB staking and burning. [11]
On January 5, 2022, Rollbit unveiled RLB Lottery Teams, enabling users to create teams and pool their wagered RLB for enhanced chances of winning. This addition increased the RLB being burned each round. [11]
Starting from January 5, 2022, the RLB Lottery Jackpot exceeded $1,000,000 for the first time, underlining its appeal to participants. [11]
On January 26, 2022, Rollbit conducted its first RLB Burn Event on Solana, reducing the RLB supply substantially. [11]
On February 2, 2022, Rollbit initiated an RLB Airdrop to active Solana addresses, aiming to raise awareness of the Rollbit platform. [11]
On February 21, 2022, Rollbit introduced an 'RLB Booby Prize' for NFT Lootboxes, enhancing user engagement and increasing RLB circulation. [11]
On March 16, 2022, Rollbit auctioned a Special Sports Rollbot, with a portion of the proceeds going towards the Ukraine war effort. [11]
On March 24, 2022, RLB was tracked on CoinMarketCap, improving its visibility and discoverability. [11]
Starting from March 31, 2022, Sports Rollbots holders could reveal their NFTs, earning RLB based on the background trait. [11]
On April 11, 2022, a player won a substantial $154,243.29 from the RLB Lottery, marking a significant win. [11]
On May 17, 2022, Rollbit conducted its second RLB Burn Event on Solana, further reducing the RLB supply. [11]
Starting from January 17, 2023, the third RLB Burn Event on Solana continued the deflationary model. [11]
On May 17, 2023, Rollbit enabled direct trading of RLB on its platform, simplifying the acquisition of RLB for users. [11]
On May 19, 2023, Rollbit introduced RLB Liquidity Pools to support RLB trading, allowing users to earn passive income through trading fees. [11]
On June 25, 2023, Rollbit conducted its fourth RLB Burn Event on Solana, further decreasing the RLB supply. [11]
On June 28, 2023, RLB migrated to the Ethereum blockchain to facilitate its growth. [11][12]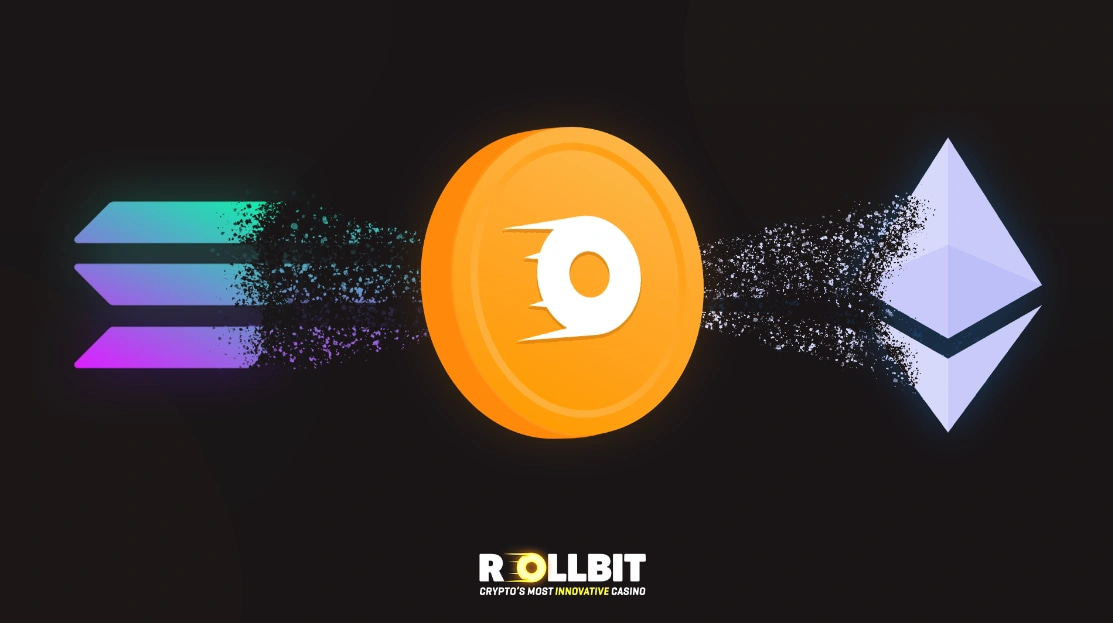 On July 8, 2023, Rollbit implemented reduced trading fees with RLB, offering traders up to a 60% discount and enhancing its competitiveness.
[11]
On July 21, 2023, Rollbit increased rakeback for casino players holding RLB, providing up to 10% additional rakeback based on RLB holdings. [11]
On August 4, 2023, RLB was listed on Poloniex, a major centralized exchange, increasing its accessibility. [11]
On August 8, 2023, Rollbit transitioned to a Buy & Burn model, replacing the existing RLB Lottery and adjusting prize pool contributions. [11]
Also on August 8, 2023, the RLB Lottery became free-to-play, with a smaller portion of casino revenue allocated to prize pools. [11]
See something wrong?
Report to us.
Rollbit Coin
Did you find this article interesting?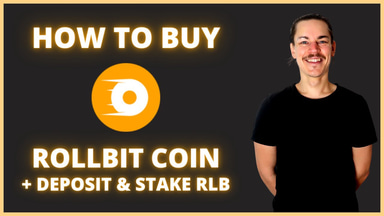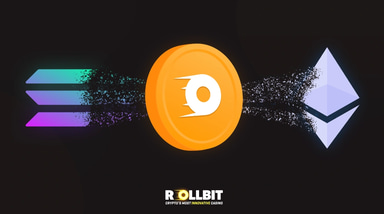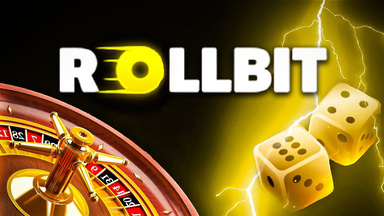 REFERENCES
[1]
Rollbit website
Sep 11, 2023
[3]
Whitepaper intro
Sep 11, 2023
[5]
RLb migration
Sep 11, 2023
[6]
Increased rakeback
Sep 11, 2023
[7]
Reduced trading fees
Sep 11, 2023
[9]
Lottery Results
Sep 11, 2023
[10]
RLB Providing Loquidity
Sep 11, 2023
[12]
SOL to ETH migration
Sep 11, 2023