Wemade
Wemade Co., Ltd. is a South Korean online game company that develops PC and mobile games. It is the company that developed Wemix, a blockchain-based decentralized gaming platform. [1][2]

Overview
Wemade Co., Ltd. is a South Korean video game developer based in Seongnam and founded by Park Kwan-ho. The company was founded on February 10, 2000, by the original Legend of Mir developers. They are the creators of the Legend of Mir series of MMORPGs (Massively Multiplayer Online Role-Playing Games), the two most successful being The Legend of Mir 2 and its sequel The Legend of Mir 3. Legend of Mir has attracted over 120 million users in Asia and generated over $65 million a month in revenue during its height. [1][3]
The name, WeMade Entertainment was chosen to acknowledge a copyright infringement lawsuit filed by their South Korean publishing partner Actoz against the Chinese game operator Shanda. Shanda had copied Legend of Mir under The World of Legend, prompting the lawsuit. In choosing their company name, the developers made the point that "We made Legend of Mir". Shanda settled the lawsuit by acquiring Actoz and operating it as Shanda Korea. [4]

In the summer of 2008, WeMade established its U.S. headquarters, WeMade Entertainment USA, Inc., in Seattle, Washington. The company is a wholly-owned subsidiary of the South Korean entity and is responsible for the Western Games market, including Europe and the Americas. CEO Kisung Kim heads the US company. [2][9]
In March 2014, Wemade appointed Henry Chang as the CEO of the organization. [6]
In November 2022, Wemade announced that its investment round raised $46 million from a number of companies, including Microsoft. Microsoft has invested $14.8 million in Wemade by purchasing convertible bonds. [5]
On September 18, 2023, Wemade entered into a strategic partnership with SK Planet to drive blockchain and platform business growth. To accelerate closer business partnerships, the two companies invested in each other's shares. Wemade and its subsidiary ChuanQi IP acquired 7.08% and 5.31% of SK Planet's shares for 20 billion KRW and 15 billion KRW, respectively. SK Planet also bought 20 billion KRW worth of Wemade's convertible bond, and about 15 billion KRW of stocks owned by Kwan-ho Park, chairman of Wemade, thus holding around 1.27% of Wemade's shares. [8]
"The partnership with SK Planet, a long-standing company with a marketing platform like OK Cashbag, will create a tremendous synergy for both parties. The growth of Wemade and SK Planet in the Korean market will be accelerated, especially with our transparent society platform, Wepublic," — Henry Chang, CEO of Wemade.[8]
WEMIX
Wemix (founded in 2019) is a blockchain-based decentralized gaming platform owned and developed by Wemade. The platform integrates native coins, NFTs, and DeFi programs to generate investment opportunities for its users. It focuses on the P&E (Play and Earn) aspect for users to earn in-game currency that can be used to help with their progression in the game or exchanged for the native WEMIX token which can be liquidated on DEXs as fiat currency. This cycle of P&E accrues value for the WEMIX token as adoption increases. [7]
In October 2022, an upgrade to the system, the WEMIX 3.0 blockchain mainnet was launched. WEMIX 3.0 is an EVM-compatible open-source protocol powered by SPoA (Stake-based Proof of Authority) consensus algorithm which went live on the mainnet on October 20, 2022. It is secured by 40 decentralized authority nodes operated by qualified global partners as well as on-chain community DAO(Decentralized Autonomous Organization). The platform allows multiple projects and services on DApps to be added to the ecosystem which includes games, DeFi, and DAO. [7]

WEMIX ecosystem comprises various products such as WEMIX Play — a mega blockchain gaming platform that supports the Web3 transformation of games, WEMIX.Fi — the official on-chain DeFi platform of the Wemix 3.0 ecosystem providing exchange, deposit, asset management, and investment services, NILE (NFT Is Life Evolution) — a DAO, NFT, and Life dApp platform that creates a civilization based on blockchain, PAPYRUS — a blockchain-based communication platform that operates through tokenization, WEMIX$ — a stablecoin issued in October 2022 on WEMIX3.0 mainnet with a fully backed reserve, stimulating the transition of value within the platform-driven and service-oriented ecosystem. [7]
Other products include; WEMIX Wallet, 40 Wonders, WEMIX Burn, Wepublic, WEMIX Scan, Exolorer, and unagi. [7]
See something wrong?
Report to us.
Wemade
Did you find this article interesting?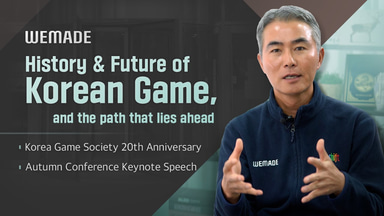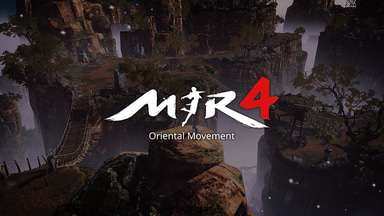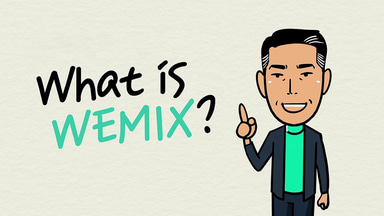 REFERENCES
[1]
official website
Nov 8, 2023
[2]
crunchbase profile
Nov 8, 2023
[3]
forbes - on founder's networth
Nov 8, 2023
[4]
shanda & wemade clash
Nov 8, 2023
[5]
wemade funding
Nov 8, 2023
[6]
ceo appointment
Nov 8, 2023
[8]
wemade x sk planet
Nov 8, 2023