LayerZero
LayerZero is a cross-chain interoperability platform that enables developers to create decentralized applications (dApps) that work seamlessly across multiple blockchains through a straightforward and uncomplicated interface. [1][3]
Overview
LayerZero was founded by Caleb Banister, Bryan Pellegrino and Ryan Zarick in 2021 and is headquartered in Vancouver, British Columbia, Canada. [2]
LayerZero aims to ensure valid delivery by utilizing a system that operates based on the independence of the Oracle and Relayer, allowing for a light and efficient system. The protocol ensures delivery of a message only if the transaction proof can be validated through a validation step that succeeds if the block header and proof match. This reduces the possibility of collusion between the Oracle and Relayer and guarantees valid delivery to the user application. LayerZero is unique in its ability to provide trustless valid delivery and is a promising solution for cross-chain messaging. [4]
With LayerZero, developers have the ability to convert their dApps into multi-chain applications by using on-chain Ultra Light Nodes, a combination of the security offered by light nodes and the affordability of middle chains. [5]

Ultra-Light Node
Ultra Light Node (ULN) is a novel approach to cross-chain bridging and messaging. ULN combines the security of on-chain light nodes with the cost-effectiveness of middle chains. On-chain light nodes receive and validate every block header for each pairwise chain on the opposing chain, making it the most secure way to transmit messages between chains, but it comes with a high cost. Middle chains, on the other hand, are less secure but more cost-effective. [5]
ULN solves this dilemma by performing the same validation as an on-chain light node, but instead of keeping all block headers sequentially, block headers are streamed on demand by decentralized oracles. This eliminates the need for a node to store every block header, reducing the storage and computational overhead, making it a more cost-effective solution. The oracles are incentivized to provide accurate and reliable block headers, ensuring the security of the messages transmitted between chains. [5]
Infrastructure of LayerZero
Endpoints
LayerZero Endpoints are the main access point for users to interact with the LayerZero protocol. They are implemented as a series of on-chain smart contracts for each chain in the LayerZero network. The purpose of these endpoints is to facilitate the sending of messages using the LayerZero protocol and to ensure valid delivery.
Endpoint Modules
A LayerZero Endpoint is divided into four modules: Communicator, Validator, Network, and Libraries. The Communicator, Validator, and Network modules make up the core functionality of the endpoint, while new chains are added as additional Libraries. This design allows for easy support of new chains without modifying the core modules. [4]
The Oracle
The Oracle is a third-party service that reads block headers from one chain and sends it to another chain, independently of other LayerZero components. This service is provided by Chainlink, the current industry leader in decentralized oracle networks. [4][6]
The Relayer
The Relayer is an off-chain service that functions similarly to the Oracle but instead of fetching block headers, it fetches the proof for a specified transaction. The LayerZero protocol does not require a specific implementation for the Relayer, and users are free to implement their own service. To ensure valid delivery, the Oracle and Relayer must be independent of each other to prevent any potential collusion. In practice, LayerZero provides the Relayer service while the Oracle is handled by the Chainlink decentralized oracle network and associated consensus mechanisms. [4]
Utility
LayerZero is a blockchain infrastructure that provides a range of utilities to developers and users. Its key features include a cross-chain decentralized exchange, multi-chain yield aggregator, and multi-chain lending. These utilities allow for seamless transfer of native assets across different chains, access to high yield opportunities, and cost-efficient lending options. [4]
Cross-Chain Decentralized Exchange
LayerZero facilitates a cross-chain decentralized exchange (DEX) that operates solely with native assets. Unlike traditional DEX designs that use wrapped tokens or go through intermediary sidechains, LayerZero enables DEXs that have liquidity pools on both chains, allowing users to deposit their native assets on one chain and withdraw native assets from another. With LayerZero's messaging capabilities, direct bridges, automated market making, and other pricing models can be implemented. [4]
Multi-Chain Yield Aggregator
When using LayerZero for cross-chain transactions, a multi-chain yield aggregator would be able to tap into the high yield opportunities across multiple ecosystems, maximizing access to high-yield opportunities and allowing users to take advantage of market inefficiencies. This would be an improvement over single-chain yield aggregators that restricts their access to yield opportunities outside of their current ecosystem, and instead would provide more yield opportunities to choose from. [4]
Multi-Chain Lending
Multi-chain lending on LayerZero allows users to take advantage of opportunities on different chains while keeping their assets consolidated on their preferred chain. Through a lending protocol, users can lend their assets on their preferred chain and borrow the desired asset directly on another chain, eliminating the need for costly intermediary steps like bridge and swap fees. [4]
Funding
On April 1st 2021, LayerZero raised $2 million as their first ever seed funding round. [2][10]
On September 16th 2021, LayerZero's series A funding round, led by Binance Labs and Multicoin Capital, raised a total of $6 million. Additional investors included, Sino Global Capital, Defiance, Delphi Digital, Robot Ventures, Spartan, Hypersphere Ventures, Protocol Ventures, Gen Block Capital and Echelon Capital. [2][7]
On March 20th 2022, LayerZero's series B funding round was led by a16z, FTX and Sequoia, raising $135 million. Some of the main investors included, Coinbase Ventures, PayPal Ventures, Tiger Global and Uniswap Labs. [8][9]
Pudgy Penguins
On January 26th 2023, Pudgy Penguins, a hand-drawn, penguin NFT collection project partnered with LayerZero to allow the transfer of their NFT across different chains. Pudgy Penguins chose to work with Polygon, BNB Smart Chain, and Arbitrum due to their growing usage and exposure. Polygon was selected for its ability to attract new users to the Web3 community, BSC was chosen for its low gas fees and commitment to inclusivity, and Arbitrum was chosen for its suitability for DeFi development.
By bridging Pudgy Penguins NFTs to any of the chosen chains, users will receive a SoulBound token as a commemorative souvenir tied to their wallet. This partnership between Pudgy Penguins and LayerZero enables the project to achieve its goal of making it easy for new Web3 users to become part of the ecosystem without worrying about high gas fees, offering both "provenance and user experience". [14][15]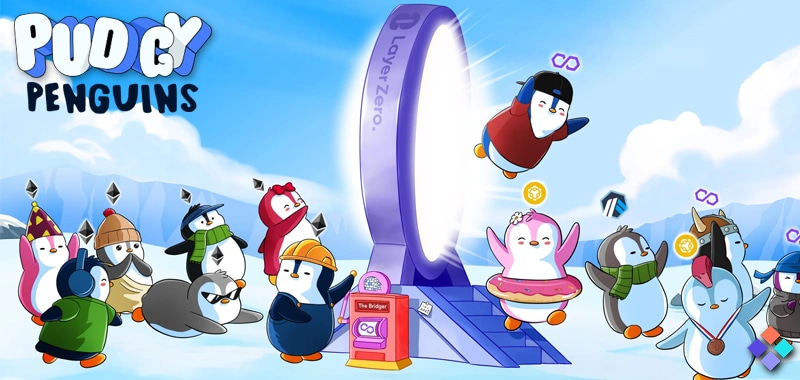 Team
Leadership Team
Head of Research: Daniel P. Ahn
Head of Strategy: Max Glassman
Head of Talent: Richard Dietrich
Executive Team
Co-Founder and CEO: Bryan Pellegrino
Co-Founder and CTO: Ryan Zarick
COO: Ari Litan
Board of Directors
Angel Investor: Rob Sadow
See something wrong?
Report to us.
LayerZero
Did you find this article interesting?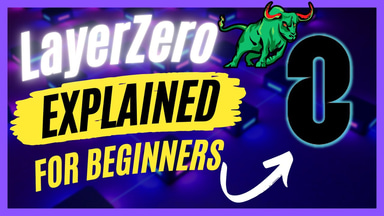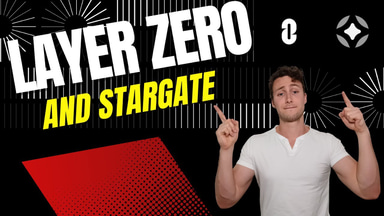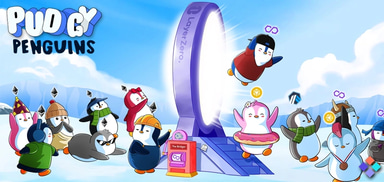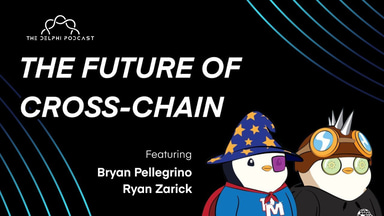 REFERENCES
[1]
CBinsights on LayerZero(LZ)
Jan 30, 2023
[2]
Crunchbase on LZ
Jan 30, 2023
[4]
LZ whitepaper
Jan 30, 2023
[5]
Medium post on LZ
Jan 30, 2023
[6]
LZ using Chainlink medium
Jan 30, 2023
[7]
Binance series A funding announcement
Jan 30, 2023
[8]
Businesswire on $135mil funding
Jan 30, 2023
[9]
Coindesk on $135Mil funding
Jan 30, 2023
[11]
Theorg leadership team
Jan 30, 2023
[12]
Executive team
Jan 30, 2023
[13]
Theorg LZ board of directors
Jan 30, 2023
[14]
NFTplazas on PP and LZ cross chain partnership
Feb 2, 2023
[15]
PP announcing cross-chain on twitter
Feb 2, 2023