Metavault DAO
Metavault DAO is a blockchain-based, community-governed investment platform and decentralized venture capital fund. It allows anyone to participate in the latest and most profitable blockchain, DeFi and metaverse projects and strategies and deploys an in-house development team for project incubation.[1]
Overview
Metavault was created as a method of addressing the cryptocurrency worlds over reliance on fiat-backed stablecoins. The decentralized reserve currency protocol is based around the native MVD token, the value of which derives from a basket of assets under Metavault's control, known as the 'treasury'.
Metavault searches for innovative cryptocurrency projects or protocols and invests treasury funds at an early stage to obtain the greatest benefits. The profits from these investments are distributed to investors, who can also earn additional rewards by staking the MVD token related to the platform.
At Metavault, the investment strategy is determined by members of the Metavault DAO, with important aspects such as investment selection, fund inflow and outflow, and profit distribution being voted on by the community. Voting on these matters takes place every 28 days using a Governance Staking+ model with a (6,6) structure. This model involves staking in-house gMVD tokens for 28 days, giving stakeholders voting rights on DAO proposals for that duration, as well as enabling them to receive revenue from various sources, including external yield farms, protocol partnerships, and existing investments.
The Metavault DAO operates using a system of smart contracts that are deployed on the Ethereum blockchain. These smart contracts automatically execute the decisions made by the DAO members through their voting.
Architecture
Metavault.trade is the official website of the Metavault platform, a decentralized finance (DeFi) protocol built on the Ethereum blockchain. The platform allows users to earn yield on their crypto assets by providing liquidity to various liquidity pools. On Metavault.trade, users can connect their Ethereum wallet to the platform and start using the various features offered by Metavault:
Providing liquidity to liquidity pools and earning yield on their deposited assets.
Trading cryptocurrencies on decentralized exchanges (DEXs) through the Metavault interface.
Staking their Metavault governance tokens (MVLT) to earn additional rewards and participate in the governance of the platform.
Viewing and voting on proposals related to the development and operation of the Metavault platform through the Metavault DAO.
Bonding
Bonding allows investors to receive discounted MVD tokens sold directly through the protocol. The protocol sells bonds in return for tokens such as DAI or USDC, with the discounted MVD tokens released to the bonder over the vesting period.
Staking
Staking in the Metavault ecosystem involves locking MVD in exchange for compounding rewards in gMVD. These rewards are generated through subsidiary platforms at a 1:1 ratio, and cannot be traded or transferred, as they represent a portion of the platform's profits. These profits are distributed when the Metavault rebasing mechanism generates new MVD tokens, which are then given to stakers.
Staking has benefits, such as reducing exposure risk and increasing profits. The amount of MVD being staked grows over time with more stakers, reducing selling pressure on the MVD token and decreasing supply. A larger personal stack of MVD tokens can provide protection against negative price movements, while reduced inflation mechanisms help maintain the MVD price. It is also possible to wrap sMVD and lock it for 14 days to receive extra perks in addition to staking rewards, such as 50% of the protocol's total revenue. This includes returns from Metavault Trade and profits from Metavault partner platforms and protocols, which are platforms that Metavault has invested in through its VC investment arm, Metavault VC. The weight of staked and locked gMVD is used to vote on potential VC investments.
History
Metavault was founded in 2021 by a team of developers and entrepreneurs with a background in decentralized finance (DeFi) and blockchain technology.
In May 2021, Metavault platform was launched and gained popularity among users looking to earn yield on their crypto assets through liquidity provision. In June 2021, The Metavault DAO was established to give users a voice in the development and direction of the platform.
In July 2021, Metavault partnered with Polygon to provide faster and cheaper transactions for its users.
In August 2021, Metavault launched its native governance token, MVLT, which allows holders to vote on proposals related to the platform's development and operation.
In September 2021, Metavault partnered with Solana to expand its DeFi offerings and provide users with access to additional liquidity pools.
In Q2 2022, Metavault.Trade launched on Polygon mainnet.[5]
In February 2023, Metavault.Trade partnered with Buffer Finance on the Polygon DeFi ecosystem.[4]
Tokenomics
Metavault DAO's token, MVD, is a tradable and exchangeable token that can be converted into gMVD to earn profits and gain governance rights. The MVD initial supply was 100,000 tokens without any whitelist, presale, or pre-allocation.
With gMVD, users can stake their tokens to earn 50% of Metavault DAO VC profits, while having a say in future strategies and development. However, gMVD cannot be traded or transferred, and users must redeem them as MVD in order to do so. This redemption process involves vesting, which can be customized by the user. The longer the vesting duration, the higher the conversion ratio, with a minimum ratio of 1:0.5 for 15-day vesting and a maximum ratio of 1:1 for 6-month vesting.
This model allows for better control of the token supply and potential sell pressure. To achieve this, a bonding mechanism has been put in place by Bond Protocol. When MVD is trading above its treasury value, bonds are incentivized to generate treasury inflow and increase the supply that will be used to invest more into the actual strategies and generate more revenue. The Bond Control Variable (BCV) controls the price of bonds and the inflation of the protocol. If MVD is trading below its treasury value, Metavault will buy back and burn the token to reduce the circulating supply and increase the MVD value compared to the treasury.

MVD
MVD is Metavault's native token deployed on Fantom Smart Chain (FTM ERC-20) and the only one that can be acquired.
The MVD token is not pegged to a specific fiat value like regular stablecoins. Rather, it operates as a store of value, using the treasury to back the issuance and value of MVD tokens.[6]
gMVD
gMVD stands for Governance MVD. gMVD is the staked version of MVD.
Staking involves providing your MVD in return for gMVD, which is the staked version of the MVD token, with rewards accumulating in wETH. In addition to that, one can wrap their sMVD tokens to receive gMVD, which, if staked and locked for 14 days, makes one eligible to receive additional rewards (partial revenue stream distribution prize pool) and is a requirement to participate in the DAO governance.[6]
Metavault shift to Arbitrum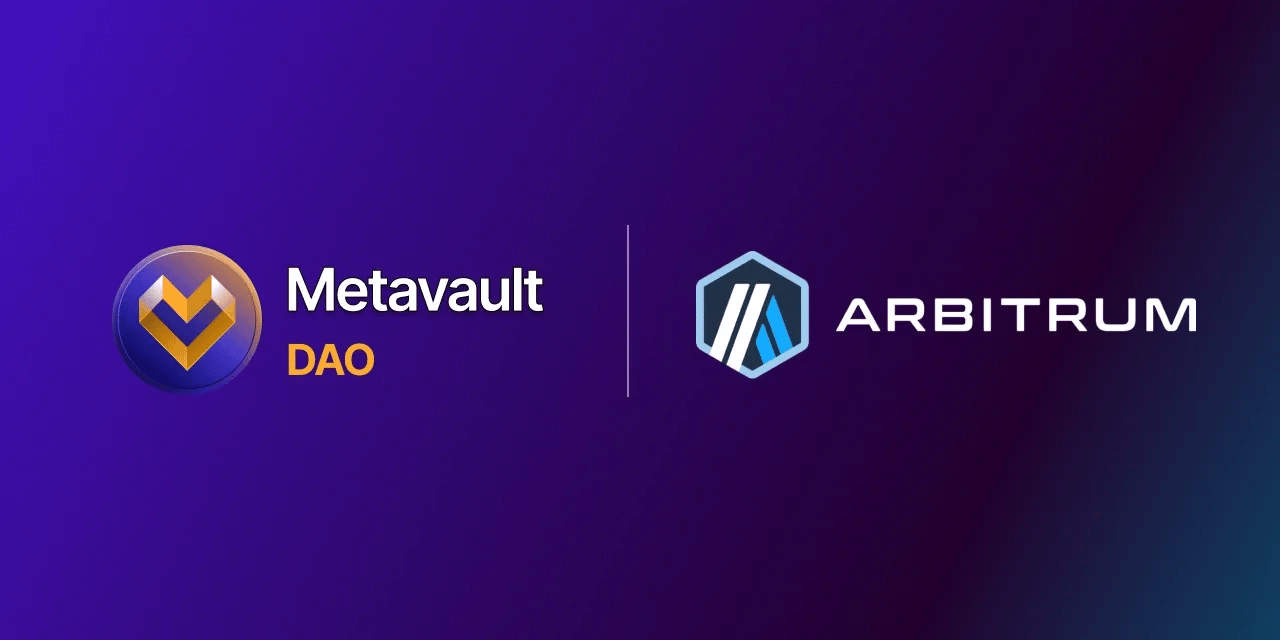 On April 9, 2023, Metavault DAO and its MVD token, initially built on the
Ethereum
blockchain
, were set to launch on
Arbitrum
, the most active
Ethereum
Layer 2 in terms of
DeFi
by partnering with Arbitrum, MultichainOrg and CamelotDEX. This move is expected to significantly improve the Metavault ecosystem, including
staking
, governance, and earning distribution model upgrades.
[3]
One of the most significant changes to the Metavault DAO ecosystem is the transfer of the staking smart contracts to Arbitrum. The staking model will be changed to one similar to Grail (MVD) and xGrail (gMVD). This change is expected to make vesting more user-friendly, accessible, and cost-effective.
Another change is the earning distribution model, which will be modified from the previous model of 20% of revenue paid out in WETH to 50% and the reinvestment threshold from 80% to 50%. The new model involves 50% of the revenue being paid out as staking rewards, while the remaining 50% is reinvested to increase the treasury.[2]
Perpetual DEX
On August 30, 2023, The Metavault team took to X (fka Twitter) to explain how the platform developed features to detach its image from a simple perpetual DEX.
"Over the past months we developed features around Metavault to detach our image from a simple perp DEX. We're much more than that! We are a complete ecosystem present on 5 chains through numerous partners, all of whom directly benefit MVX holders." - the team tweeted[7]
Metavault has launched its own products, such as Metavault Trade and MetavaultDAO, to help crypto enthusiasts access their favorite features on CEX in a non-custodial and decentralized way. Additionally, the company has been helping its partners build their products as well. [7]
Despite seeming counterintuitive, this step was taken to ensure that all deals made directly benefit MVX holders. By diversifying their activities while passively reaping the results of their partners' activities, the team can focus on its core competencies. Moreover, partners manage their own marketing, incentives, and liquidity management.[7] For these reasons, Metavault has established more partnerships of this kind in a few months:
Metavault partnered with QuickSwap[8], a well-known project in the Polygon ecosystem, to assist in launching its own Perp DEX on Polygon zkEVM, similar to the Metavault one. The QuickSwap team is fully responsible for marketing, incentives, and gestion of this Perp DEX. [9]
The second partnership is with the Grizzly Finance[10] team in building their own Perp DEX, on both BNB and opBNB testnet. The partnership benefits MVX holders, who receive 12.5% of the fees generated by this Perp DEX on both chains. [11]
The third partnership with Buffer Finance enabled Metavault to launch the first binary option service on Polygon. Metavault built the dApp and provides the necessary liquidity for traders. On the other hand, Buffer has deployed and maintains smart contracts and keepers. [12]
The fourth partnership is with 0xBets[13]. It is a fully decentralized casino designed by the Metavault team, currently available on three chains: Polygon, Arbitrum, and BNB. Here, $MVX stakers receive 50% of the generated revenue. [14]
"In conclusion, Metavault is available on five different chains across three different products, rather than on a single chain and with a single product." - Metavault concluded[14]
See something wrong?
Report to us.
Metavault DAO
Did you find this article interesting?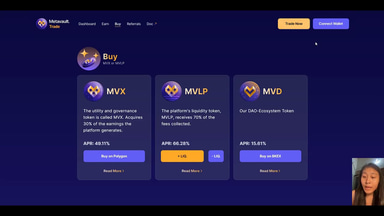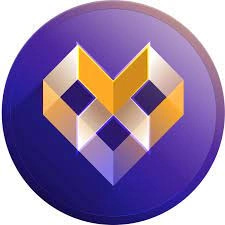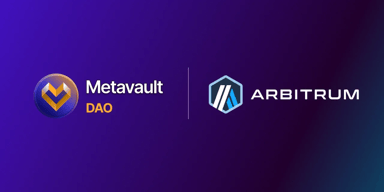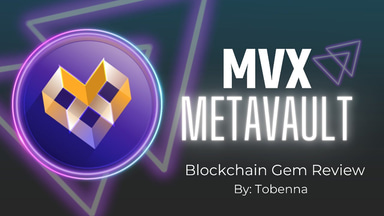 REFERENCES
[1]
Metavault DAO
Apr 16, 2023
[2]
Medium - The mothership is coming to Arbitrum
Apr 16, 2023
[3]
Twitter - Metavault DAO
Apr 16, 2023
[4]
Medium - Metavault.trade x Buffer Fianance partnership
Apr 16, 2023
[5]
Metavault DAO - Roadmap
Apr 16, 2023
[6]
Metavault DAO - Introduction
Apr 16, 2023
[7]
metavault tweet on upgrade
Sep 3, 2023
[9]
metavault x quickswap
Sep 3, 2023
[10]
grizzly finance
Sep 3, 2023
[11]
x grizzly finance
Sep 3, 2023
[12]
x buffer finance
Sep 3, 2023
[14]
tweet conclusion
Sep 3, 2023