Tron
Tron is a decentralized, blockchain-based, open-source protocol supporting various kinds of blockchain networks and smart contract systems including bitcoin, Ethereum, EOS, Qtum, and other public blockchain smart contracts. TRON features a delegated proof-of-stake(DPoS) principles as its consensus algorithm and a cryptocurrency native to the system, known as Tronix (TRX).
Tron was established in March 2014 by Justin Sun and since 2017 it has been overseen and supervised by the non-profit "TRON Foundation" organization in Singapore which was established in the same year. TRX is the mainnet native token of the TRON protocol issued by TRON DAO which is a community-governed DAO dedicated to accelerating the decentralization of the internet blockchain technology and DApps. TRX is the basic unit of accounts on the TRON blockchain.
TRX is also a natural medium currency for all TRC-based tokens. TRX connects the whole TRON ecosystem with abundant application scenarios that power transactions and applications on the chain. TRX was originally an Ethereum-based ERC-20 token, but switched its protocol to its own blockchain in 2018. TRC20 has a fee of 5 Tron per 1 USDT coin for the transfer.

Overview
History
2017
The TRON Foundation was established in July 2017 in Singapore. TRON was founded by Justin Sun in September 2017. The Foundation raised $70 million in 2017 through an initial coin offering[1] before China outlawed the digital tokens.
2018
The blockchain Explorer "testnet", and Web Wallet were all launched in March 2018. TRON Mainnet launched shortly afterward in May 2018 marking the Odyssey 2.0 release as a key technical milestone for TRON. In June 2018, TRON switched its protocol from an ERC-20 token on top of Ethereum to an independent peer-to-peer network. In July 2018, the TRON Foundation announced it had finished the acquisition of BitTorrent[2], a peer-to-peer file-sharing service. With this, TRON declared its independence with the creation of the Genesis block. Upon this acquisition, BitTorrent Founder Bram Cohen also disclosed in August 2018 that he was leaving the company to found Chia[4], an alternative to bitcoin creating less energy-intensive cryptocurrency.
2019
By January 2019, TRON had a total market cap of about $1.6 billion[3]. Despite this market performance, some authors viewed TRON as a typical case of the complex and disordered nature of cryptocurrencies. After being acquired by Tron Foundation in February 2019, BitTorrent started its own token sale based on the TRON network.
2020
TRON 4.0 was launched in July 2020[5]. The main upgrade included zk-SNARKs implementation. Another feature that was included in the upgrade was faster block confirmation times, along with cross-chain confirmation. The release also aimed to provide enterprise-grade customized solutions for businesses, which was a major step towards getting more businesses on the blockchain platform. [12]

2022
In April 2022, a new crypto called USDD[6] was created on the TRON blockchain. TRX is granted statutory status as an authorized digital currency and medium of exchange in the Commonwealth of Dominica effective on October 7, 2022. [7]
Architecture
Technical Architecture
TRON adopts a 3-layer architecture divided into the storage layer, the core layer, and the application layer, each of which is optimized for a specific set of functionalities. The TRON protocol was modeled using Google Protobuf (protocol buffers) system - a method for serializing structured data which is designed to help platforms and systems communicate with each other quickly and efficiently. TRON blockchain was built to streamline communications and ensure easy integration with a multitude of sophisticated programming languages.
TRON Storage layer is optimized to allow for more complex data storage needs within TRON's evolving blockchain architectural landscape. TRON core layer performs multiple fundamental tasks that make up the foundation of the blockchain's underlying protocol. One of the primary tasks is to drive TRON's innovative consensus procedure for adding new blocks to the chain. This system is inspired by state-of-the-art Delegated Proof of Stake(DPoS) consensus architecture.
TRON application layer is designed to help software engineers interact with the TRON ecosystem effectively. The application layer holds strong potential for supporting new applications built on top of the platform.
The TRON protocol, maintained primarily by the TRON Foundation, distributes computing resources equally among TRX holders with internal pricing mechanisms such as bandwidth and energy. TRON provides a decentralized virtual machine, which can execute a program using an international network of public nodes. The network has zero transaction fees and conducts approximately 2,000 transactions per second.
The implementations of TRON require minimal transaction fees in order to prevent malicious users from performing DDoS attacks for free. In this respect, EOS.IO and TRON are quite similar, due to the negligible fees, high transactions per second, and high reliability, and as such are regarded as a new generation of blockchain systems. Michael Borkowski, Marten Sigwart, Phillip Frauenthaler, Taneli Hukkinen and Stefan Schulte defined TRON as an Ethereum clone having no fundamental differences. The transactions per second rate on Tron's blockchain was questioned because it was far below its theoretical claim.
TRON Virtual Machine (TVM)
A lightweight Turing complete virtual machine developed for TRON's ecosystem to provide millions of global developers with a custom-built blockchain system in efficient, convenient, stable, secure and scalable ways. This systematic mechanism helps prevent attacks on the platform, lowers the resource costs of the platform itself, and reduces the costs of application development.

zk-SNARK technology
A cryptographic proof system that enables the use of what are shielded transactions to provide decentralized transaction confirmation without sharing any private or confidential data. TRON 4.0 which was launched in 2020 introduced the TRONZ privacy protocol powered by zk-SNARK technology.

Use Cases
TRONIX-TRX Token
The TRON foundation released TRONIX, a mainnet token based on the TRON protocol. TRONIX serves as the fundamental unit of accounts, and the value of all other coins such as BitTorrent(BTT), JUSTt(JST), USD Coin(USDC), Tether(USDT), and NFT is derived from that of TRON. All TRC tokens use TRX as a medium of exchange.
27 super representatives(SRs) are responsible for keeping the track of the transaction history in the TRON ecosystem and validating transactions. According to Delegated Proof-of- Stake(DPoS) mechanism which is TRON's main security feature, the system rotates network validators, Super representatives(SRs), every six hours in exchange for their services, they receive a TRX coin produced by the mechanism. Every three seconds, a new blockchain is added to the TRON blockchain, and those who add blocks are given 32 TRX coins.
TRX was launched through an ICO and created with a maximum supply of 100,850,743,812. Current amount of TRX token is in circulation at approximately 71% of the maximum supply and holding the 22nd spot in the top market cap cryptocurrency list as of 2022.
TRX is used as a means of payment by many companies including SpendCard, Bitnovo, Travala, and more. TRX is supported by many wallets, both software and hardware varieties.
Smart Contracts
The blockchain technology behind TRON enables the deployment of smart contracts in a variety way of decentralized applications. This includes online games, MLM setups, and decentralized apps. Smart contract can be deployed directly on the TRON network if it is programmed in Solidity. New features such as IDE, TRON Studio, provide a convenient GUI and compile instructions that make the process easy and stress-free.

Tron Gambling Dapps
The TRON blockchain can handle thousands of users simultaneously, providing each with the same quality user experience. The WINk platform, which was formerly TronBet, offers users exactly the same experience. It has several betting games, including ring, poker, dice, duel, slots, and others, which are all based on decentralized gambling rules. Players also can benefit from dividend payouts if they stake tokens natively supported by WINk such as TRX, LIVE, and others.
Tron Exchanges
Tron smart contracts ensure transparency, automation of executed tasks, and safety. Poloniex, the first decentralized exchange running on Tron, allows users to exchange Tron tokens for TRX with no transaction fees. Smart contracts handle all transactions in the network, executing exchange operations through users' wallets. Every transaction record is safely and reliably stored on the blockchain.
Tron MMORPG
Tron Legend was an online game that showed that Tron could be used as the base for MMORPGs. The game mechanic was based on innovative and collective task-solving. Unique design and events triggered through smart contracts allowed players to enjoy the benefits of Tron blockchain's ecosystem, and distribute the dividends earned on the platform among wallets.
Tron NFT Marketplaces
An NFT-based Tron marketplace can be a possible use case for painters, musicians, and other creators where they could tokenize their works. Tron's interoperability can make them trade NFTs without strict reference to a particular marketplace, benefitting from multi-currency support, bundling, and other related functionality. With Tron's feature of high liquidity, creators could use their tokens as collateral for cash or liquid money. In addition to that, Tron can establish a standard for single trading on the marketplace, according to which there should be universal rules of funds' transfer, ownership, and access control. The system will automatically enforce individual properties on them and limit the volumes of work to be converted into NFTs.
Criticism
Whitepaper Plagiarism
In January 2018, Juan Benet, the CEO at Protocol Labs, revealed, via a Tweet, that the white paper of TRON copied portions of the white papers from IPFSbot and MineFilecoin, without a single reference. Researchers from Digital Asset Research (DAR) discovered several instances of code copied from other projects in the base of Tron code. It is also accused of violating the GNU Lesser General Public License v3.0 (LGPL) because the project doesn't mention that its client was derived from EthereumJ - a Java implementation of Ethereum. However, these accusations were denied by the TRON Foundation, the organization behind the design of the system. [8]

A critical bug
In May 2019, the cyber-security testing service HackerOne revealed that just one computer could have brought TRON's entire blockchain to a halt. The revelation showed that a barrage of requests sent by a single PC could be used to squeeze the power of the blockchain's CPU, overload the memory, and perform a distributed denial-of-service (DDoS) attack. [9]

Depegging
On 13 June 2022, Tron's algorithmic stablecoin, USDD, lost its peg to the US dollar dipping to as low as 91 cents, as crypto markets nosedived as investors grew increasingly concerned about persistently high inflation, tightening financial conditions and a potential recession. [10]

Legal issues
A writ of mandamus
A legal challenge is calling on a court to overturn an order allowing the central organization developing the Tron cryptocurrency to litigate a lawsuit through arbitration privately.
Richard Hall and Lukasz Juraszek, employees who were fired from the Tron Foundation in 2019, filed a writ of mandamus with the First District Court of Appeal in California in San Francisco on June 17, 2020, to reverse arbitration in a lawsuit alleging wrongful termination and hostile work practices at BitTorrent, a file-sharing service acquired in 2018 by the Tron Foundation. In March 2020, the San Francisco Superior Court approved the Tron Foundation and BitTorrent's request to settle the lawsuit in arbitration instead of in court. [11]
See something wrong?
Report to us.
Tron
Did you find this article interesting?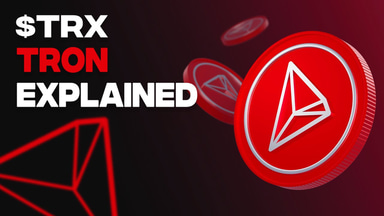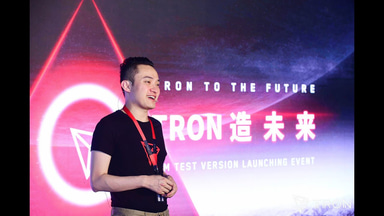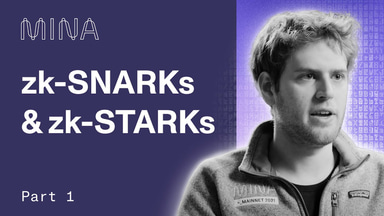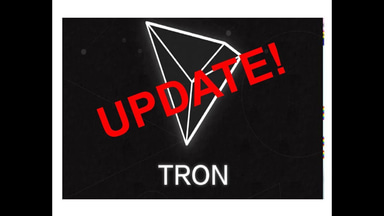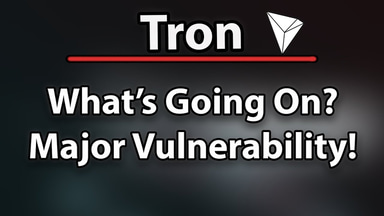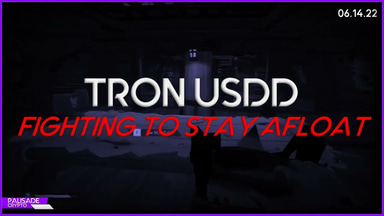 REFERENCES
[1]
Tron Initial Coin Offering
May 12, 2023
[2]
BitTorrent is selling for $140M to Justin Sun
May 12, 2023
[3]
Tron Dapps saw $1.6B in volume in Q1 2019
May 12, 2023
[4]
BitTorrent Inventor Bram Cohen leaves
May 12, 2023
[5]
Tron 4.0 - A new revolution to blockchain technology
May 12, 2023
[6]
What is USDD?
May 12, 2023
[7]
Gov. of Dominica enter into agreement wit Tron...
May 12, 2023
[8]
TRON's whitepaper appears to plagiarize from ...
May 12, 2023
[9]
Tron suffered from a critical bug
May 12, 2023
[10]
Algorithmic stablecoin loses its peg
May 12, 2023
[11]
Tron arbotration
May 12, 2023