Ethereum Community Conference (EthCC)
The Ethereum Community Conference (EthCC) is an annual 4-day European Ethereum event focused on technology and community. EthCC is hosted by Ethereum France, a French non-profit organization responsible for promoting Ethereum in francophone countries. [1]

EthCC 2023
The 2023 edition is scheduled to take place in Paris, France, at The Maison de la Mutualité and The Collége des Bernardins, from July 17–20, 2023. Numerous side events, meetups, panels, and parties will occur alongside EthCC, the main event, which will feature over 250 speakers from various parts of the world. [2]
The list of speakers includes: [3]
Alan Ransil - Protocol Labs | Filecoin Green
Aleksandar Bjelica - MVP Workshop
Gustav Arentoft - StableLab.xyz & 1inch
Jordi Baylina - Polygon
Samantha Yap - YAP Global
Denis Creighton - IMPT
William Robinson - Alliance
Terence Tsao - Prysm & Offchain labs
Giovanni Fu Lin - Optigotchi
Cheeky Gorilla - Protocol Guild
Norswap - Infinite Factory
Megan White - 0x Labs
Léa Narzis - Parity Technologies
Sid Shekhar - Coinbase
Vid Kersic - Blockchain Lab:UM
William George - Kleros Cooperative
EthCC 2022
Taking place from the 19th to the 21st of July in Maison de la Mutualité, Paris, EthCC 2022 gathered 1,200 attendees who engaged in three days of educational sessions, networking opportunities, and discussions. The event gathered 40 sponsors, over 250 speakers, and more than 60 side events. [4]
Some of the speakers include:
Hsuan-Ting Chu - Furucombo
A.J. Warner - Offchain Labs (Arbitrum)
Mounir Benchemled - ParaSwap
Natalie Chin - Trail of Bits
Christian Seifert - Forta Protocol
Stani Kulechov - Aave / Len
Vitalik Buterin - the Ethereum Foundation
Christoph Jentzsch - Corpus Ventures – GasHawk
William O'Rorke - ORWL
Leopold Sayous - Sismo
Kevin Lambert - Ledger
Alejandro Miranda - The Infinite Machine
Guillaume Tormo - Ubisoft
Jacob Martin - JTM Tech Law / 2 Punks Capital
Samuel Goldfaden - DLT LAW
The conference covered a wide range of topics essential for members of the Ethereum ecosystem, including Ethereum layers, legal considerations, gaming, security, privacy, enterprise EthVC, governance, Web 3.0, NFTs, UX/UI, decentralized finance, blockchain for good, and more. [4]
The conference commenced with an opening ceremony led by the EthCC team. Following the ceremony, attendees anticipated the first-panel discussion of the day, which focused on DAOs. Hilary Kivitz moderated a panel talk that delved into the intricacies of DAOs and addressed various governance-related questions. [4]
On the second day, participants had the opportunity to attend a workshop on building secure contracts. This workshop provided insights into code invariants and offered a deeper understanding of the underlying interface. [4]
The final day of the conference featured additional workshops, and panel discussions, and concluded with an official after-party. [4]
EthCC 2021
EthCC 2021 took place from July 20 to 22 in Paris. Speakers at the event included Stani Kulechov, the founder and CEO of Aave, a protocol based on Polygon; Tegan Kline, the Business Lead at The Graph, a blockchain data indexer; Jordi Baylina, the Technical Lead at Hermez, an Ethereum Layer 2 scaling solution; Adrian Brink, the Founder of Anoma, a layer 1 blockchain network, and several other distinguished individuals. [5][6]
The fourth edition also provided the opportunity for startups to pitch in front of VCs such as Althemis, Point9 Capital, Kima Venture, and BPI through the EthVC program. [5]
EthCC 2020
The third edition of EthCC took place from the 3rd to the 5th of March in Paris. The main topics included DeFi, DAOs, and community. [7]
EthCC 2019
EthCC 2019 is the second edition of a series of conferences and workshops dedicated to ETH. It took place in Paris at the Conservatoire Nationale des Arts et Métiers (CNAM), from March 5th to 7th. [9]

EthCC 2018
EthCC 2018 was a three-day event held across four amphitheaters and a workshop room. The conference attracted a total of 700 attendees and featured 130 speakers who delivered over 126 talks that were live-streamed. The event was supported by 50 volunteers, and 80 students were specially invited to participate. [8]

EthVC
EthVC is an event that coincides with the EthCC conference, both happening at the same location. Participating in the EthCC conference grants eligibility for EthVC. The primary objective of EthVC is to facilitate a connection between venture capitalists (VCs) seeking a deeper understanding of blockchain technology and the exploration of innovative projects. It serves as a platform for blockchain projects and companies that have limited VC networks and access, providing them with an opportunity to secure funding. The "EthVC Track" offers a distinctive three-day program, where VCs and carefully selected blockchain-based projects can engage in meaningful interactions and exchange valuable insights. [10]
See something wrong?
Report to us.
Ethereum Community Conference (EthCC)
Did you find this article interesting?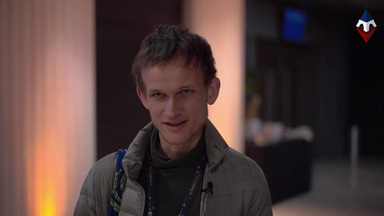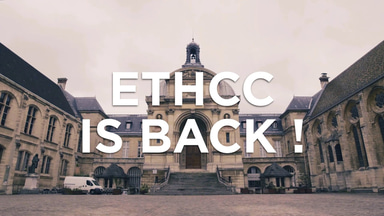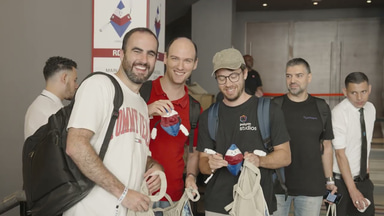 REFERENCES
[1]
EthCC Mainpage
Jul 8, 2023
[2]
What Is The Ethereum Community Conference (EthCC) and Why Is It Important?
Jul 8, 2023
[3]
EthCC Speakers
Jul 8, 2023
[4]
EthCC 5 Paris – Conference Summary
Jul 8, 2023
[5]
EthCC[4] Returns to Paris This July to Reunite Blockchain Community
Jul 8, 2023
[6]
EthCC[4] will return to Paris in March 2021
Jul 8, 2023
[7]
EthCC: The Biggest Blockchain Event in 2020
Jul 8, 2023
[8]
Announcing EthCC 2019 and Community Blockchain Week 4th to 10th of March in Paris
Jul 8, 2023