Trust Wallet
Trust Wallet is a noncustodial multi-crypto wallet app founded by Viktor Radchenko in 2017. The platform allows users to access a large selection of blockchains, cryptocurrencies, NFTs, and DApps. Binance announced the acquisition of Trust Wallet on July 31, 2018. [1][2][3]

Overview
Developed by Viktor Radchenko in November 2017, Trust Wallet is a non-custodial cryptocurrency wallet built to enable buying, sending, receiving, trading, and storing of cryptocurrencies. Trust Wallet can be used to access Ethereum-based and EVM-Compatible tokens, blockchains, and
crypto assets, including Bitcoin (BTC), Ether (ETH), BNB, and Tether (USDT). [1][2]

Binance Acquires Trust Wallet
Binance acquired Trust Wallet in July 2018, making the wallet the official decentralized wallet of the Binance platform. Speaking on the acquisition, Changpeng Zhao, CEO of Binance, highlighted the importance of wallets for the crypto economy and reiterated the service that Trust Wallet provides:
"Wallets are the most fundamental interface to the crypto economy, and a secure and easy-to-use wallet is key to proliferate the adoption of cryptocurrencies. Trust Wallet is simply the best in this category in my opinion." - CZ[3]
Viktor Radchenko, founder of Trust Wallet, also commented:
"This is an incredible opportunity for Trust Wallet to work with the biggest and the most respected exchange in the world, but we also feel as though we are aligning with a partner that shares a similar approach towards security and user management. […] This is a great partnership and we look forward to collaborating with the amazing team from Binance." [3]
CEO Victor Radchenko Steps Down
In March 2022, Viktor Radchenko stepped down as CEO to focus on his family and was replaced by Eowyn Chen[8], former Binance Marketing VP. [2][4]
"I've decided to step down from running Trust Wallet. It's been an incredible 4-5 years journey of building and making crypto more accessible." - Radchenko posted on Twitter

@EowynChen will be taking on my responsibilities to continue pushing Trust Wallet forward and bringing more users to the web3 ecosystem.[5]
Technology
Trust Wallet is a mobile wallet that supports multiple cryptocurrencies and chains in a single application. Unlike browser-based wallets, all supported blockchains are accessible immediately upon downloading the app, eliminating the need to input specific blockchain details for transactions or DApp interactions. [1][2]
The app is non-custodial, providing users with control over their seed phrase. Trust Wallet allows storage of Ethereum and BNB Smart Chain (formerly Binance Smart Chain) Non-Fungible Tokens (NFTs) with the ability to view associated art. Additionally, the wallet includes an in-built DApp browser. [2]
In-built DApp browser
The Trust Wallet app includes a Web3 DApp browser, enabling users to access and interact with DApps directly from within the app without the need for a desktop device or separate login. Users can utilize various DApps, such as OpenSea, PancakeSwap, 1inch, and Uniswap, through Trust Wallet's DApp browser. [10]
Staking
Trust Wallet offers staking options for cryptos such as BNB, ATOM, and others. The actual returns for users will depend on the validators and staking opportunities available at any given time, and the platform continues to add more options for staking. [9]
Swapping and Exchanging
Within the Trust Wallet app, users can utilize native cross-chain swapping to swap between tokens. These services are enabled by Binance DEX and 1inch, enabling the trading of assets between different networks. [2]
Purchasing
Trust Wallet provides users with the ability to purchase cryptocurrencies using fiat through on-ramp providers. The app allows users to buy over 40 cryptocurrencies directly using payment methods such as credit or debit cards, Apple Pay, Google Pay, or bank transfers. [1]
Trust Wallet Token
Trust Wallet Token (TWT) is a BEP-20 utility token that lets users participate in the wallet's decision-making process. TWT holders vote on and propose in-app features, updates, and other key changes. TWT holders can also participate in the governance of Trust Wallet and can vote on Trust Wallet update proposals, helping to shape the development of the app. [6]
Trust Wallet Token was initially launched as a BEP-2 asset on Binance Chain but was relaunched as a BEP-20 token on Binance Smart Chain in October 2020. As a BEP-20 asset, Trust Wallet Token (TWT) can be transferred to any wallet that supports Binance Smart Chain assets, where it may be exchanged against other assets or used as payment for services. [6]
Tokenomics
As part of the transition to a BEP-20 token on the Binance Smart Chain, 99% of the original TWT token supply was burned and the new maximum supply was set at 1 billion TWT. 40% of the TWT token supply was targeted toward User acquisition, 15% towards the Trust Wallet community, 30% allocated to the Reserve, and 15% allocated to Developers. [7]

Utility
TWT is a governance token designed for users interested in contributing to decision-making processes regarding the addition of new blockchain support, tokens, and product features. Holding TWT grants individuals access to the Trust Wallet Governance Portal, enabling their participation in governance-related matters. It also serves as a payment for submitting Pull Requests to the Trust Wallet Asset repository. It is the preferred token for payment, as it offers a more cost-effective option. [7]
TWT can be used in DApp reviews and promotions to incentivize developers to work on DApps that contribute to the adoption of Web 3.0 on mobile devices as well as affiliate and bounty rewards that help in the distribution of TWT to more users. [7]
Vulnerability Incident
In November 2022, Trust Wallet disclosed a security vulnerability that resulted in nearly $170,000 in losses for some users. The vulnerability has been patched, according to the company. Trust Wallet found out about the issue through its bug bounty program. A security researcher reported a WebAssembly vulnerability in the open-source library Wallet Core. [11]
New wallet addresses generated "between November 14 and 23, 2022 by Browser Extension contain this vulnerability," the company said in a statement, adding that all addresses created before and after those dates are safe. The breach resulted in two exploits that led to a total loss of nearly $170,000. [11][12]
In April 2023, Trust Wallet posted an update noting that affected users will be offered a refund and gas fee assistance to cover the costs of fund transfers. [11]
"We want to assure users that we will reimburse eligible losses from hacks due to the vulnerability and have created a reimbursement process for the affected users. And we urged affected users [to] move the remaining ~$88,000 USD balance on all the vulnerable addresses as soon as possible." [12]
Crypto-to-Fiat Off-Ramp
In April 2023, Trust Wallet partnered with MoonPay and Ramp, enabling its customers to directly convert their cryptocurrencies to fiat within the wallet app. This integration eliminates the need of transferring funds to a centralized wallet for liquidation or fiat conversion. As a result, users now have the option to enter and exit the crypto market exclusively through their self-custody wallet, providing them with control over their cryptocurrency funds. [13]
Trust Wallet's head of product, Eric Chang, said that the off-ramp feature would:
"prove to be a boon for customers, especially at a time when the market is turbulent, and crypto platforms are under heavy scrutiny over managing customers' funds." [13]
See something wrong?
Report to us.
Trust Wallet
Did you find this article interesting?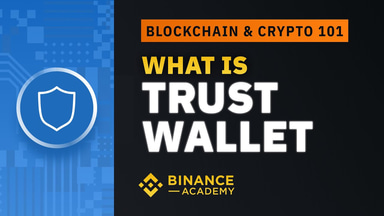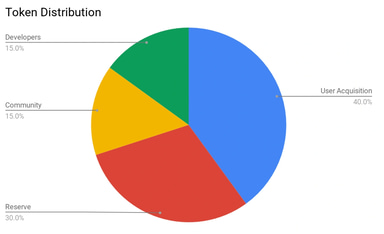 REFERENCES
[2]
binance academy - what is trust wallet
Aug 7, 2023
[3]
bitcoinist - binance buys trust wallet
Aug 7, 2023
[4]
CEO Viktor Radchenko steps down
Aug 7, 2023
[5]
Radchenko tweets about stepping down
Aug 7, 2023
[6]
coinmarketcap - trust wallet token
Aug 7, 2023
[7]
trust wallet community announcements
Aug 7, 2023
[9]
staking on trust wallet
Aug 7, 2023
[10]
dapp on trust wallet
Aug 7, 2023
[11]
WASM vulnerability
Aug 7, 2023
[12]
cointelegraph on security breach
Aug 7, 2023
[13]
Crypto-to-Fiat Off-Ramp
Aug 7, 2023