Cryptomind Group
Cryptomind Group is a digital asset financial services and investment product development company based in Thailand. They provide essential tools, mentorship, and a supportive network, all aimed toward aiding emerging businesses in navigating and growing within the Web3 space. [1][2]
Overview
Cryptomind Group, based in Bangkok, Thailand, operates as Cryptomind Group Holdings Company Ltd, established in 2018. This corporate conglomerate comprises several entities, including Cryptomind Advisory, Merkle Capital, and Elkrem Capital. Cryptomind Group, in its entirety, is dedicated to promoting the adoption of cryptocurrencies and digital assets in Thailand while prioritizing sustainable expansion and nurturing a cooperative environment. Leveraging their expertise and partnerships, Cryptomind Group strives to facilitate the exploration of cryptocurrency applications and opportunities for both Thai businesses and investors. [3][4][5]

Subsidiaries
Merkle Capital
Merkle Capital, a digital asset management firm under Cryptomind Group, focuses on offering both retail and institutional investors a secure entry into the digital asset industry. Merkle Capital provides a range of sustainable and secure investment strategies, including Bitcoin Alpha, Large Cap, Blockchain Infrastructure, and Metaverse. As a testament to its commitment to safety and accessibility, Merkle Capital Company Limited has obtained a license from the SEC, allowing it to operate as a Digital Asset Fund Manager in Thailand. [6]

Elkrem Capital
Elkrem Capital, a subsidiary of Cryptomind Group, specializes in Decentralized Finance (DeFi) solutions, enabling investors to engage with and invest in emerging assets. Elkrem offers investment strategies in DeFi Yield (E-DFY) and E-Growth, focusing on sustainable income generation from DeFi platforms and consistent returns through leading decentralized platforms worldwide. The Elkrem Capital team has developed the "Elkrem DeFi Framework" to mitigate risks by evaluating the safety of platforms based on various criteria, including platform reliability and code inspections. [7]
Cryptomind Advisory
Cryptomind Advisory, operating under the supervision of the SEC, stands as Thailand's first digital asset investment advisory service provider. Backed by experienced digital asset investors and developers, it offers digital asset investment analysis to both individuals and corporate clients. Beyond advisory services, Cryptomind Advisory engages in event management, including managing Thailand's blockchain week called Blockchain Genesis, and fosters diverse communities like Bitcoin Addict Thailand. With educational resources covering blockchain and cryptocurrencies, Cryptomind Advisory aims to promote digital asset awareness and provide education. [8]
Events
Blockchain Genesis
Blockchain Genesis stands as Thailand's largest blockchain conference, representing the main conference of the Thailand Blockchain Week, organized by Cryptomind Group. This event hosts a program consisting of over 60 sessions and featuring more than 150 speakers from Thailand and various parts of the world. These speakers share their insights and experiences with attendees through diverse formats such as live panels, keynote addresses, fireside chats, and in-person workshops. [10]
2023
Taking place for the 6th consecutive year, the 'Blockchain Genesis, Thailand Blockchain Week 2023' event is scheduled for November 11-12th at Samyan Mitrtown Hall. With an expected attendance of over 5,000 participants, the event centers around the theme 'Build in Bear, Rise in Bull.' It offers a platform to explore the future of the Digital Asset world, spanning from Blockchain to Web3, including Crypto, DeFi, NFT, GameFi, and the Metaverse. Cryptomind Group organizes this event with the aim of educating the broader audience about blockchain technology and facilitating networking opportunities for individuals interested in the blockchain space. [10]

Blockchain Genesis Key Speakers
Sanjay Popli: Co-founder & CEO at Cryptomind Advisory
Deng Chao: Head of HashKey Singapore Group and CEO of HashKey Capital
Sebastien Borget: Co-founder and COO at The Sandbox
Andy Cho: Director of Asia, Director of Business Development at Frax Finance, IQ.wiki
Ray Chan: Founder & CEO of MEMELAND / 9GAG
Thanaarmates Arriyavat: Venture Director at KX, Tanasak
Krishnasreni: Deputy Chief Executive Officer at XSpring Digital Co, Ltd
Adirut Nithilerdviwat: Founder at 100X
Minh Ho: Head of BD at Coin98 Finance
Chris Sirise: Co-Founder at LiquidX / Pixelmon
Ryan Kim Sungho: Co-founder & Partner at Hashed
Poramin Insom: Co-founder at Firo
Kannithi Tongtanagoon: CIO at Merkle Capital
Peeraphat Hankongkaew: CIO at Cryptomind Advisory
Dan Anthony: Growth Lead at Pendle
David Kim: Senior Smart Contract Engineer at Trust Wallet
Guillaume Le Saint: Co-Founder at Atato
Cynthia Qu: Partnership Lead, APAC at Sui Foundation
Tascha Punyaneramitdee: Co-Founder & CEO at Alpha Finance, Stella XYZ
Peerasit Chiwabhorn: CEO at Merkle Capital [11]
Bangkok BUIDL 2023
The Bangkok BUIDL 2023 event, which started on October 9th and is set to end on November 11, 2023, is a month-long hackathon organized by Cryptomind Group. The hackathon's theme will revolve around the continuous growth and innovation within the Web 3.0 ecosystem despite fluctuations in blockchain adoption. Participants will be invited to create blockchain-driven products and applications capable of making a significant impact on both financial and non-financial aspects of the real and digital worlds. [9]
Participants will be encouraged to explore various areas, including Metaverse & Gaming, DeFi, Social Networks, Decentralized Identity, Tooling & Analytics, ZK Applications, NFTs, Real-World Integration, Infrastructure, DAO & Governance, among others. Open to developers, builders, and entrepreneurs worldwide, each team will comprise 2 to 5 members, with at least one Product and one Technical person. Teams can be formed by individuals or as part of an existing company. Notably, participants will be required to commence building their proposed ideas during the hackathon period to ensure fairness in judging. [9]
Projects will be evaluated based on criteria such as Innovation, Product Development Stage, Business Viability, Synergy with Hackathon's Partners, and the "WOW factor." Deliverables will include a link to an open-source GitHub Repo, an externally-facing web application, a 5-minute video walkthrough of the application, a future development roadmap, and a pitch deck in PDF format. [9]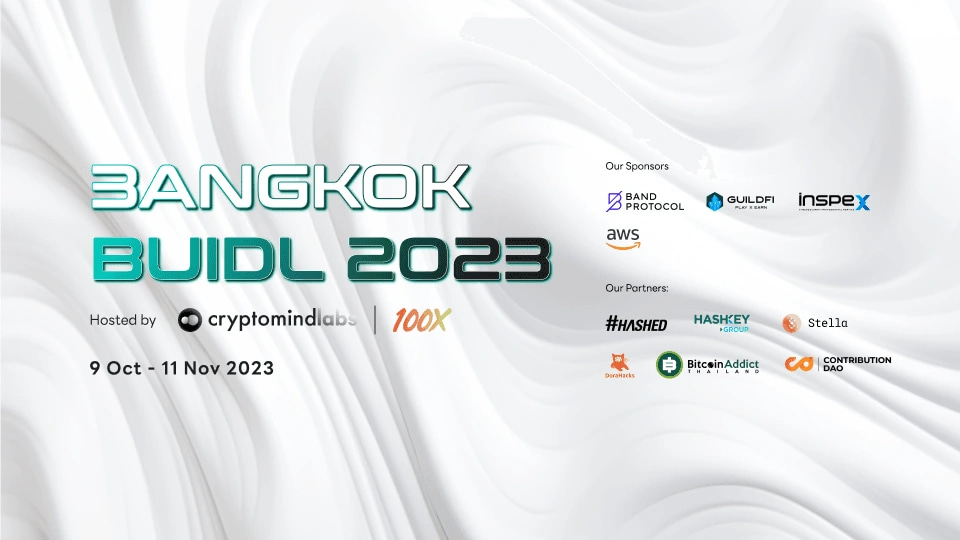 Application & Education Phase
During the Application & Education Phase, from October 9th to October 31st, builders will be encouraged to submit their Proof of Concept (PoC) or Minimum Viable Product (MVP) projects. In collaboration with hackathon partners like Band Protocol, technical education workshops will be conducted, both online and offline, to facilitate skill development. [9]
Selection Period
Following this phase, from November 1st to November 4th, 2023, the Selection Period will take place, leading to the shortlisting of 15 teams for the Demo Day. [9]
Finalist Announcement
On November 5th, 2023, the 15 finalist teams will be officially announced. [9]
Conclusion
The culmination of the event will occur on November 11th, 2023, with a Demo Day scheduled to be held at Cryptomind's Area Zero, followed by a networking party. Additionally, on November 12th, 2023, a panel discussion featuring the top three finalist teams will take place on BGTH's Genesis Stage, concluding with another networking event.
Prize
A prize pool of $20,000 will be allocated as follows:
1st Place: $5,000
2nd Place: $4,000
3rd Place: $3,500
DeFi & RWA by 100x: $2,500
NFT & Consumer Application by GuildFi: $2,500
Innovation & Oracle APP by BAND Protocol: $2,500
See something wrong?
Report to us.
Cryptomind Group
Did you find this article interesting?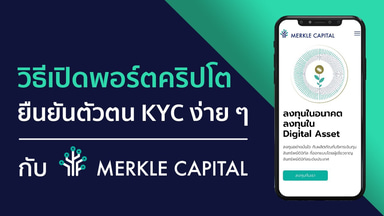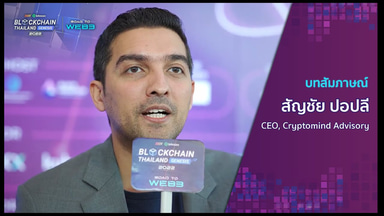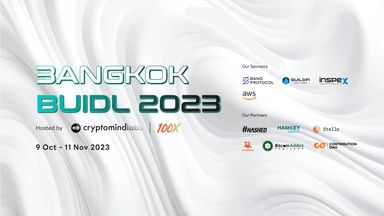 REFERENCES
[1]
Cryptomind mission
Oct 9, 2023
[2]
Cryptomind Labs About Section
Oct 9, 2023
[3]
About us Section 2
Oct 9, 2023
[4]
About Us section 3
Oct 9, 2023
[5]
Linkedin Profile
Oct 9, 2023
[6]
Merkle Capital
Oct 9, 2023
[7]
Elkrem Capital
Oct 9, 2023
[8]
Cryptomind Advisory
Oct 9, 2023
[9]
BKK BUIDL 2023
Oct 9, 2023
[10]
Blockchain Genesis
Oct 9, 2023
[11]
Blockchain genesis speakers
Oct 12, 2023