PAID Network
PAID is a decentralized DApp offering users easy-to-use web and mobile apps, enabling them to do business with anyone anywhere, without the need for expensive legal services.[1][2]
Overview
With PAID's proprietary smart agreement templates, users can quickly fill in terms and execute simplified business contracts from their laptop or mobile phone. Throughout the lifecycle of the agreement the platform provides users an easy and quick way to manage their agreements and communicate with each other. The PAID platform removes the unnecessary complexity of creating and executing documents, as well as breaking down the borders that complicate arbitration. Through the community-governed arbitration system, disputing an agreement has never been easier or more efficient.
To support this new system, the PAID platform will introduce a suite of new DeFi tools including staking, insurance, and escrow, allowing users to complete the business agreement process from beginning to end through the platform. These DeFi tools will also create opportunities for the PAID community, enabling them to securely participate in lucrative business sectors which have historically been inaccessible to all but the largest worldwide institutions.
The PAID marketplace will allow businesses and business professionals to post offers or requests for various types of business agreements. After an expression of interest in an offer or a request, community members can engage in negotiations or finalize the existing agreement offer and move forward. This will foster a more robust economy, further driving value to community members by creating increased business opportunities, as well as driving more demand for agreements as these business relationships formalize.
PAID's community driven DeFi economy will require a system to determine the risk associated with these services. To provide comprehensive infrastructure, the platform will feature a reputation-based scoring system composed of feedback from the business interactions happening within the PAID economy. Users will submit feedback about their business experiences with others through a publicly available, peer-to-peer rating and comment system.
Event-released escrow to secure project funding as projects produce scheduled deliverables, as well as the self-governing arbitration system will help PAID redefine the way blockchain projects engage in token sale agreements with their communities, increasing project accountability and minimizing risk for token sale participants.
By doing so, PAID will further legitimize the blockchain industry through our decentralized, autonomous ICO (DAICO) token sale platform. This platform will include token sale require[3]ments, posted by up-and-coming crypto projects. To ensure that the community receives the value they anticipate, these projects will be held accountable to their timelines and deliverables, with the funds raised via the community token sale being released to developing projects in tranches based on their progress.
The community of token sale participants can intervene at any time if they feel the company is not delivering as promised and request a vote to cease the release of funds. If the vote to cease funding passes, the remaining funds will be distributed back to these participants proportionally, according to the percentage of their original contributions.[4][5]
Smart Agreements
In today's world, drafting, executing, and enforcing legal contracts requires expensive and complicated procedures, caused by unnecessarily complex Language and clauses. PAID simplifies this process using smart agreements.
SMART Agreements are simplified contract templates designed to focus on the specific deliverables associated with business agreements. PAID removes all the unnecessary wording that confuses people and forces them to pay a lawyer and rely on Legal, counsel.
These smart contract-based agreements are accessible via PAID apps and will be available for most legal scenarios. This method makes it considerably less expensive for parties to make agreements as they eliminate the third-party legal services that are required in the existing system.
Arbitration
PAID's smart agreements are written in a simplified way for two reasons. The first reason, mentioned above, is for parties to clearly understand the agreement terms without the need for legal counsel. The second reason is that in the event of a dispute, the agreement can be easily interpreted by anyone to render a judgement.
This simplification creates an opportunity to decrease the costs of enforcing agreements, eliminating the need for a formal judiciary system and to expend the required resources involved with the conventional arbitration process.
Disputes relating to these smart agreements are arbitrated by community members who have a significant stake in the PAID platform. These arbitrators will collect a fee for each dispute arbitrated, further incentivizing them to act in the best interest of the platform's users, thereby maintaining the integrity of the system.[1][3]
For every dispute, three arbitrators will be chosen at random from the PAID network via a random number generator, The judgment will require a majority vote, meaning that when two of the three arbitrators rule in favor of the same party, a judgment will be made and the dispute will be settled. If an arbitrator is found to have a consistently dissenting opinion with the other two arbitrators, they will be revoked of their arbitrator status and marked as ineligible to be an arbitrator in the future.
Reputation Scoring
PAID makes use of decentralized identifiers (DID) for its on-chain reputation scoring system. Once a user creates a PAID profile and the system verifies their identity, they will be assigned a reputation score starting at zero. This reputation score will increase, or decrease based on feedback from people with whom they do business.
To ensure that individuals are unable to create a new user profile if they receive negative feedback on an existing profile, PAID profiles will require digital identity verification on the platform. Users who faithfully and consistently adhere to terms in their business agreements will accrue a positive reputation over time, gained by the positive feedback from their business transactions. This allows other users to clearly evaluate the trustworthiness and integrity of their prospective business contacts.
Conversely, if a user consistently violates the terms of their agreements and is frequently embroiled in contract disputes, their digital reputation score will decrease. This will make user behavior transparent to the rest of the community, thereby allowing users to accurately assess the trustworthiness of potential business contacts, reducing their risk.
To ensure users cannot simply create a new profile if they receive negative feedback, PAID profiles will require biometric authentication to ensure the integrity of the reputation system. Duplicate biometric signatures will be identified and blocked from creating new profiles.
Escrow & Lending
Counter parties entering into agreements on PAID have the option of offering and requiring escrow, to insure and provide guarantees for payments. This escrow can be funded by parties taking part in the agreement or could be borrowed from token holders within the PAID ecosystem.
Escrow funding requirements will be based on the reputation score of the borrower involved in the agreement. Lenders will set the APY and will also have the option to require collateral on the loan if they wish to decrease their risk.
Escrow borrowing and lending will take place via a decentralized p2p marketplace within the PAID platform. Lenders can promote loan offers, while borrowers can submit requests to the community based on their needs or interests. Parties can either accept payment and interest terms or move into a negotiation phase.
These escrow service contracts will offer guaranteed payments for payees who complete their responsibilities and will earn lenders attractive annual percentage yields from the payer, who will complete repayment according to the loan terms.
Invoice factoring will be another component of our escrow borrowing/ lending services. Individuals or companies which have accounts receivable that are scheduled to be collected in the future will be able to borrow against or sell their interest in that receivables account, via our P2P DeFi marketplace.
PAID's reputation-scoring system will provide an accurate assessment of borrower integrity to minimize the risk exposure to the Lender.
Governance
For PAID to offer the features described above, the platform requires a complex technical design composed of contracts to work smoothly. However, certain parameters and assumptions made within these contracts may not hold true at varying points of time.
This necessitates the formation of a system of governance administered by the biggest stakeholders within the ecosystem, the PAID token holders and stakers. The governance system will allow stakeholders to submit proposals that would be voted on by other stakeholders within the PAID platform.[6]
Proposals would require both a minimum number of supporters and voting weight to pass. Those who stake larger numbers of PAID tokens will be granted a greater weight in their voting, therefore increasing the power of their vote. This proposal process will ultimately lead to constant upgrades and feature modifications which would be in the best interests of PAID ecosystem stakeholders.
For example, it may be determined by PAID token holders and stakers that arbitration fees may be set too low, based on the existing fee structure and overall arbitration demand. Token holders may submit and pass a proposal to increase the arbitration fee, to align with their expectations. If the number of votes for this arbitration fee proposal meet or exceed the required threshold, the change will be implemented, and arbitration fees will be updated to reject the will of the PAID community.
Use Cases
Users can leverage the PAID DApp as a system to:
• Create agreements between parties without paying expensive legal fees
• Launch DAICOs to gather funds for project development
• Stake PAID tokens to earn passive income
• Participate in dispute arbitration to earn fees.
• Participate in escrow Loans to earn fees.
• Offer insurance coverage for agreements to earn premiums
• Promote their goods or services on PAID marketplace[2]
PAID Token
The native digital cryptographically-secured utility token of the PAID platform (PAID token) is a transferable representation of attributed functions specified in the protocol/code of the PAID platform, which is designed to play a major role in the functioning of the ecosystem on the PAID platform and intended to be used solely as the primary utility token on the platform.
PAID token is a non-refundable functional utility token which will be used as the medium of exchange between participants on the PAID platform. The goal of introducing PAID token is to provide a convenient and secure mode of payment and settlement between participants who interact within the ecosystem on the PAID platform, and it is not, and not intended to be, a medium of exchange accepted by the public (or a section of the public) as payment for goods or services or for the discharge of a debt; nor is it designed or intended to be used by any person as payment for any goods or services whatsoever that are not exclusively provided by the issuer.
PAID token would also provide the economic incentives which will be consumed to encourage users to contribute and maintain the ecosystem on the PAID platform, thereby creating a win system where every participant is fairly compensated for its efforts. PAID token is an integral and indispensable part of the PAID platform, because without PAID token, there would be no incentive for users to expend resources to participate in activities or provide services for the benefit of the entire ecosystem on the PAID platform. Given that additional. PAID token rewards will be awarded to a user proportionate to their actual. involvement and contributions, users of the PAID platform and/or holders of PAID token which did not actively participate will not receive any PAID token incentives.
With appropriate financial incentives in place for all parties involved, the entire PAID ecosystem is designed to work in a permission-less manner. Though there would seem to be an infinite number of tokens in the existing crypto ecosystem which could theoretically be used for this purpose, it is unfeasible to do so given PAID's Lack of control over the token supply.
Team
Kyle Chasse – CEO
Lawrence Hutson - CTO
Dane Hoy – CBDO
Jessica Gonzales – CMO
Marta Vitvitska – COO
Rogelio Morrell - Lead Architect
Wojciech Glowacz - Business Analyst
Mark Rittmer - Business Development Manager
Nick Fernandez - Operations Manager
Gabriel Martinez - Lead UX Designer
Tokenomics
The initial supply of PAID is 19,884,000 and the total supply of PAID will be 594,717,456.
PAID Network token is denoted by ticker symbol PAID. It is an ERC20 Token created by deploying smart contract on Ethereum blockchain and has a maximum Supply of 594,717,455. It registered all time high of $0.773070 on Jan 29, 2021 and all-time low of $0.352407 Jan 26, 2021. It is currently available to trade on uniswap exchanges
PAID Network Token Metrics
Summary
Token name: PAID
Total supply: 594,717,456
Hard cap: $2,270,000
Seed sale: $500,000
Private sale A: $750,000
Private sale B: $700,000
Public sale: $249,000
Initial market cap: $835,000
Initial circulating supply: 19,884,000
Total Diluted Market Cap: $24.98
Summary
PAID Network simplifies the process of creating complex Legal, agreements and token sales by providing the proper blockchain technology tools for users.
Smart agreements on PAID allow multiple entities to sign on a set of legal agreements, while holding funds in escrow.
Entities involved in agreements can make use of escrow, lending, arbitration, and insurance via PAID.
PAID token stakers can earn passive income via token in ration, as well as by providing the service to the entities involved in smart agreements.
Partnership & Investors
Master Ventures
Phoenix CryptoVC
Brilliance Ventures
Binarystar
AU21 Capital
Plasm
Gather
DuckDAO
Evedo
Alphabit
Kylin
A195 Capital
X21
TomoChain
M6
Blocksync Ventures
Advisors
Ryan Williams
Ryan David Williams is the Founding Partner of Ashbury Legal, a boutique law firm in San Francisco with an international reputation for representing blockchain and cryptocurrency clients, including industry leaders like Ripple, Binance, and IDEX. Ryan's wealth of knowledge and experience in the blockchain industry provides PAID Network with a valuable legal advisor to consult for strategic advice, recommendations, and direction. Ryan brings his extensive experience in drafting legal agreements, leading the way in assisting PAID Network to create its one-of-a-kind SMART Agreements to be used on the platform. As a legal advisor for PAID, Ryan will assist in creating and advising on all traditional contracts, SMART Agreements, compliance, legal strategy and infrastructure.
Saeed Hareb Al darmaki
Saeed is Managing Director of Alphabit Digital Currency Fund and Chairman of eGovern blockchain consultancy company. He was also previously Managing Director at Binary Financial. He sits on boards of entities such as DEX, RealEx, MENA Fintech Association, BeMobi, Jahani & Associates, LEAD Ventures, Royale Finance, Artha and Kenzi Wealth. These roles have given him tremendous insight into the crypto/blockchain space and enabled him to develop a key network of contacts which has helped him grow his knowledge of the market exponentially. Saeed started his career at ADIA in October 2009 as an Operations specialist then from May 2013 became a Fixed Income & Treasury specialist. In June 2018 he decided to leave ADIA to focus on the crypto/blockchain industry.
Joeri van Geelen
Joeri van Geelen is Managing Partner APAC at Prysm Group, which is an economic consulting firm led by Harvard PhD economists specialized in distributed ledger and blockchain technology. In recent years Joeri has emerged as an industry thought leader, with frequent global speaking engagements at leading Blockchain conferences. He has held various management roles with Shell, Gazprom, Siemens, and the Dutch Ministry of Economic Affairs, across the Energy, Supply Chain and Blockchain industries. With multiple degrees in International Business and Management from top tier universities. such as Harvard Business School and the Rotterdam School of Management, Joeri brings a wealth of knowledge and experience to the project.
Ivan on Tech (Liljeqvist)
Ivan is an international speaker, educator, developer and data scientist. Ivan's Youtube channel Ivan on Tech, with its 275,000 subscribers, has become an international phenomenon spreading blockchain knowledge all over the world.
Joel Kovshoff
Joel, better known in the crypto space as Coach K, is an avid trader, marketer, and go to market specialist. Coming from an educational background he transitioned into the blockchain sector as an entrepreneur, focusing on creating products and educational courses to help new users navigate easier. Joel is the CMO of AnrkeyX and is an advisor to Verasity, Ferrum Network and most recently, PlotX. Well-known for his strong networking skills, he is someone who can be relied upon to secure partnerships, exchange listings, and creative marketing campaigns. His understanding of tokenomics, NFTs, Trading and fundamentals around the industry has proven to be an asset for the projects he has worked with.
Roderick McKinley
Roderick is a financial analyst and CFA Charterholder with 9 years of experience. He started his career at Bloomberg creating financial and economic models to analyse renewable energy market trends worldwide. He then joined a private equity backed venture, creating quantitative models to price winning commercial bids that are supporting over $2bn of new renewable power build in Chile. Since going freelance, Roderick has brought his skills into the startup world, helping entrepreneurs raise their first million in areas as diverse as fitness, mobile apps, AI, and now, blockchain. The common thread in all these pursuits? Bringing exciting, paradigm-shifting ventures into being!
Benjamin Clarke
Benjamin first discovered Bitcoin in 2013, co-founder BlockMatrix Capital an investment firm deploying capital in over 20 blockchain related projects between 2016-2019.Founded A195 Capital a private capital firm focused on blockchain related technology with a focus to expand a global portfolio.
Garlam (가람) Won
Garlam was behind the marketing of some of the most successful projects including Harmony, Sandbox, MANTRADAO and KAVAAs an ex-investment banker at JP Morgan & ex-Management consultant at Deloitte, Garlam exerts influence in various parts of the blockchain ecosystem through his in-depth connections with the communities in China, Korea, Canada, and US.
Didi Taihuttu
Didi is an entrepreneur with more than 15 years of experience in different areas of IT. After selling 3 successful companies he built during the first part of his career, he stepped into blockchain and Bitcoin in 2013. After Didi went "ALL-IN" on bitcoin in 2017, he became an icon and inspiration for many people in the industry. By being part of many international documentaries and continuously traveling the world to network and speak at events, he gained a huge following in the Bitcoin and blockchain industry. Being a true philanthropist and revolutionary, he is determined to change the world

[4]
See something wrong?
Report to us.
PAID Network
Did you find this article interesting?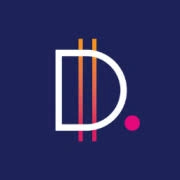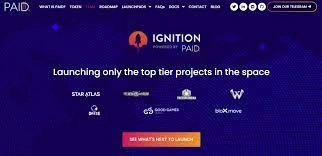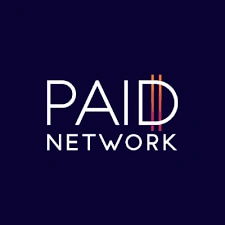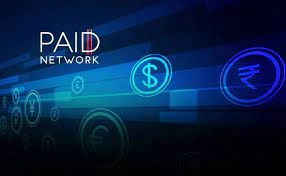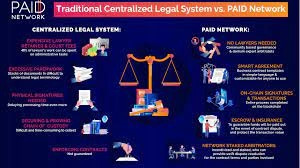 REFERENCES
[5]
Coinmarketcap
Aug 25, 2022