BrainDAO
BrainDAO is the governing DAO of the IQ ecosystem. BrainDAO's mission is to build a more intelligent future through the IQ token, that powers a knowledge ecosystem including applications such as IQ GPT, an AI-powered search engine, and IQ.wiki, the world's largest cryptocurrency and blockchain encyclopedia. The DAO is collectively made up of all IQ token stakers and governs the token. [8] [7] [6] [2] [1]
Overview
BrainDAO was formed in December of 2021 with the mission of building a more intelligent future through the IQ token. The DAO manages the IQ token which powers the IQ.wiki platform. BrainDAO also acts as the treasury of the IQ token and is governed by IQ stakers. BrainDAO is led by Galaxy Brain Navin Vethanayagam and Chief Brain Officer Cesar Rodriguez who manage BrainDAO's team of designers, engineers, and project managers. [3]
IQ.wiki
On October 11, 2022, BrainDAO launched IQ.wiki, the world's largest cryptocurrency encyclopedia. IQ.wiki is the flagship decentralized application of the IQ ecosystem. For more information on IQ.wiki see the IQ.wiki page. [4]
IQ Token
On November 1, 2022, BrainDAO implemented the largest update to the IQ infrastructure and tokenomics since its launch in 2018. For more information see the IQ token page.
IQ GPT
IQ GPT is a blockchain-focused AI search engine developed by IQ.wiki (formerly Everipedia). As the world's first AI Crypto Search Engine, it provides real-time, contextually relevant information within the blockchain domain. It caters to various use cases, including learning, development, and trading activities, with the ability to streamline research processes and filter out irrelevant data.[10]
The engine was launched in 2023 and is powered by the IQ token. It pulls reliable data from a wide range of sources including IQ.wiki's content database, The Associated Press News, CoinGecko, Flywheel DeFi, CoinNess, and InvestHK.
Upon its initial launch, users were onboarded through a waitlist system. However, those staking IQ tokens (HiIQ holders) with a minimum of 100,000 HiIQ balance were allowed early access and could bypass the waitlist.
Navin Vethanayagam, Chief Brain of IQ.wiki, said in a comment to CoinDesk:
"Reading through a 1,000 word encyclopedia entry to answer a question is difficult and time consuming for users, and the GPT-4 search engine solves that as users can simply ask a question. At the same time, by making information search easier, the search engine, called IQ GPT, helps fight misinformation and makes onboarding easier for new traders."[10]
Treasury
BrainDAO's manages a portfolio of Ethereum, IQ tokens, stablecoins, blue chip NFTs, and other digital assets By September 2022, the BrainDAO treasury amassed over $2 million in Wrapped Ethereum and over $5 million in total assets. By February 2023, BrainDAO's treasury had reached a value of over $15 million. [9] The IQ token is backed by the BrainDAO treasury and the treasury is fully governed by IQ token stakers. The treasury accumulated ETH over time through Olympus Pro bonds and then later Bond Protocol bonds. The BrainDAO treasury also accumulates FRAX stablecoins through the Time-Weighted Average Market Maker (TWAMM) on Fraxswap. [7]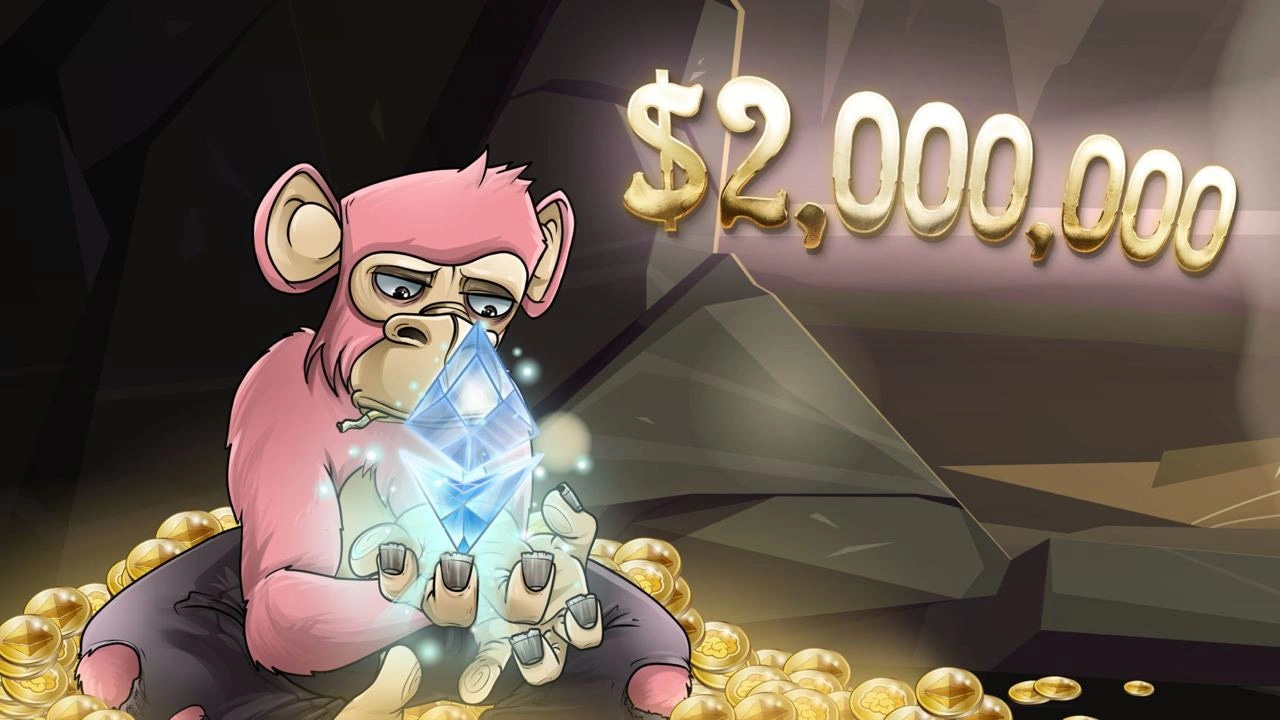 NFTs
In March 2022, IQ stakers passed a proposal to being diversifying the BrainDAO treasury by acquring Blue Chip NFTs titled IQIP-10: BrainDAO To Acquire Blue Chip NFTs to Distribute NFT Derivatives and Intellectual Property to IQ Stakers. [5]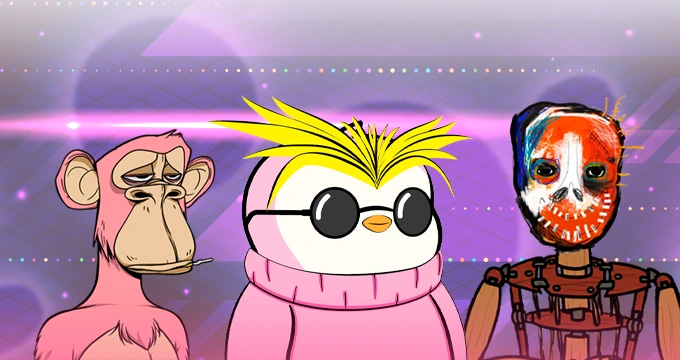 In May 2022, BrainDAO made its first Blue Chip NFT acquisition
Bored Ape
#9665, a rare 4T pink fur Ape who the DAO named
BrainApe
who serves as the mascot for BrainDAO and IQ.wiki.
[3]
BrainApe is officially owned by all IQ holders and BrainDAO is able to use the ape's IP to create derivatives for IQ stakers. BrainDAO is also able to mint and claim NFTs reserved for BAYC holders.
[4]
[5]
IQ stakers also voted to give Bored Ape #9665 the name BrainApe. The community voted to name the ape with their HiIQ from the following options: BrainApe, BrainiesApe, BrainyApe, and High IQ Ape. [4]
In August 2022, BrainApe became available for licensing on feature.io, a Web3 studio and licensing platform that has worked with Coinbase, Netflix, and more. BrainApe can earn licensing fees for BrainDAO by becoming the star of the film franchise, videogame, TV series, clothing brand, or advertising campaign.[4]
In November 2022, BrainDAO announced that it had acquired two additional NFTs as part of its Blue Chip NFT diversification strategy. The DAO acquired Pudgy Penguin #2614.
In a blog post, the DAO explained:
Pudgy Penguins are some of the cutest blue-chip NFTs designed with the values of love, empathy, & compassion. Pudgy Penguins launched in July 2021 and quickly rose to prominence getting covered in a New York Times Column just one month later. The collection has grown rapidly over the last few months with the launch of a media arm, physical toys, and a clothing line after the collection. In July 2022, they became one of the first NFT projects to use SoulBound tokens, issuing their own SoulBound token truePengu to celebrate the first birthday of Pudgy Penguins. The Pudgy Penguins' positive vibes and mission of accelerating Web3 innovation through IP utilization and community empowerment is a perfect fit for BrainDAO and the IQ token. The mission and vibes align well with IQ.wiki's goal of becoming the hub for crypto knowledge and education. We chose Pudgy Penguin #2614 specifically for his baby pink skin and rare pink turtleneck trait.
The DAO also acquired the Hashmask Gnostic. In a blog post, the DAO explained why they acquired the Hashmask:
Hashmasks were one of the first generative art NFTs to gain traction. The collection launched in January of 2021, with 16,384 unique digital portraits, created by over 70 artists globally. Unlike most NFTs, where the rarity of all traits is set out by the creators, Hashmasks have two layers of scarcity: the creators provided an explicit set of traits to provide general guidance to the consumer but also created implicit traits that have not been explained by the creators. The most unique trait of a Hashamask however is its name since no two Hasmasks can have the same name. Holders can give their Hashmask a name by burning Name Change Tokens (NCTs). We chose to acquire the Hashmask Gnostic specifically for its name. The word gnostic means relating to knowledge and comes from the Greek word gnostikos, meaning "knowing" or "able to discern". Our Hashmask Gnostic is a symbol of BrainDAO's commitment to knowledge.
See something wrong?
Report to us.
BrainDAO
Did you find this article interesting?