Bounce Finance
Bounce Finance (founded in 2020) is a decentralized auction platform, incorporating liquidity mining, decentralized governance and staking mechanisms. The first principle of Bounce is the scarcity of resources, which creates a competitive swap environment.[4]
Overview
Bounce provides a competitive environment, for a limited supply of tokens or other assets like NFTs. The assets can be auctioned off in various ways, such as:
Various types of auctions where a limited amount of tokens are auctioned off with different auction principles and time limits, such as fixed price (fixed swap auction), decreasing price (Dutch auction) or hidden price (sealed-bid auction).[1]
NFTs are auctioned off with similar auction principles as token sales. However, there is usually a lower number of NFTs (or only a unique piece) for sale.[3]
Features
Multi wallet support
The Bounce platform works with the most commonly used cryptocurrency wallets, such as MetaMask, Binance Chain wallet, WalletConnect, Coinbase Wallet, Ledger and Trezor.[1]
Multi-chain support
The is available for Ethereum and Binance Smart Chain-based assets. Once connected to your wallet, you can toggle between the Ethereum and Binance Smart Chain mainnet networks.[1]
Bounce Products
The Bounce economy is built with core products that contribute to its existence in the world of DeFi, DAO, and Meta-projects. Bounce's Products include the following:
Bounce Decentralized
As a protocol arched with decentralization at its core, the protocol launched its app called Bounce Decentralized. It's an interface and extension of Bounce.Finance, where users stand the chance to find auctions using its all-inclusive platform. There are three types of auctions--
Fixed swap auction: This type of auction involves the auctioneers and the participants, while they agree and execute a deal based on a set price. Thsi swap feature is available for ERC20 tokens and BEP20-based assets.[5]
Sealed-bid auction: Bounce provides a sealed-bid auction on the blockchain, with some differences from the traditional sealed-bid auction. The Bounce.Finance's sealed-bid auction allows the final result of a sealed-bid auction is revealed when the pool time runs out.[6]
Dutch auction: In the Bounce Dutch auction, the worth of the digital assets begins at an initial price (this price is often at the topmost price) and eentually drops by a fixed amount periodically (eg., 0.1 ETH every 10 minutes) till every asset are completely sold off.[7]
Bounce Fangible
The ecosystem's go-to spot for everything on NFT is regarded as "the Bounce Fangible". Here, you get a peek into new drops (tagged ACTIVE DROPS) and you could hover to its marketplace which is composable and neatly fixed onto the interface.
From the welcome dashboard, you would be able to connect your Web3 wallet and search for any NFT of your choice with the provided search bar.[8]
Metalents
Metalent is a means by which Bounce finance links digital freelance supply and demand. As a protocol that believes that in addition to traditional forms of linking NFTs such as traditional paintings and electronic posters, any customized, non-standard delivery, and electronically delivered works can be linked to the world of NFTs. Using NFTs as delivery credentials and the immutable record function of the blockchain decentralized network, the author, buyer, transaction time, and work URL will be permanently traced and recorded.[9]
Tokenomics
The current native and utility token of the Bounce Finance ecosystem is $AUCTION. $AUCTION is the governance token of the ecosystem and was formed after a migration of the ecosystem's previous token known as $BOT.[10] The BOT token used to have a supply capped at 100,000 BOT toens before its migration to $AUCTION. Users were issued AUCTION tokens equivalent to their worth in BOT.[11]
The total supply of $AUCTION is capped at 10,000,000 tokens, and it is available for trading on diverse centralized exchanges including:
Binance
Gate.io
Coinbase
Huobi Global
Okx.[12]
Bounce Governance Forum
The Bounce governance forum is a place to discuss proposals, amendments and desired upgrades to the Bounce platform  . This includes but is not limited to:
Governance Frameworks
Proposal Discussions
Auction types
BOT token economics and token metrics
Proposals in the governance forum can be made by anyone; however, not all proposals submitted to the forum will (or should) go to the on-chain voting process. Only proposals which are put to (and pass) an on-chain vote will be ratified.[2]
See something wrong?
Report to us.
Bounce Finance
Did you find this article interesting?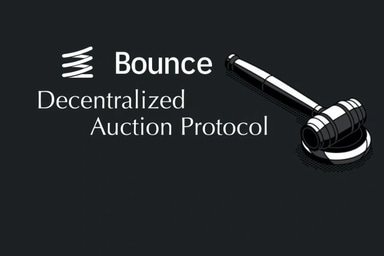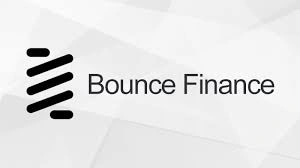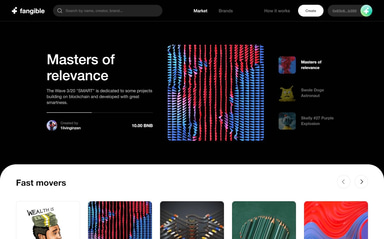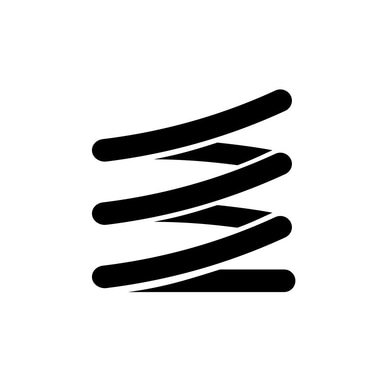 REFERENCES
[2]
Bounce Community
Jul 31, 2022
[4]
Introducing Bounce
Sep 16, 2022
[5]
FixedSwapauction
Sep 16, 2022
[6]
Sealed-bid acution
Sep 16, 2022
[7]
Dutch auction
Sep 16, 2022
[10]
Bot tokenomics
Sep 16, 2022